Cheh will testify against AU expansion plan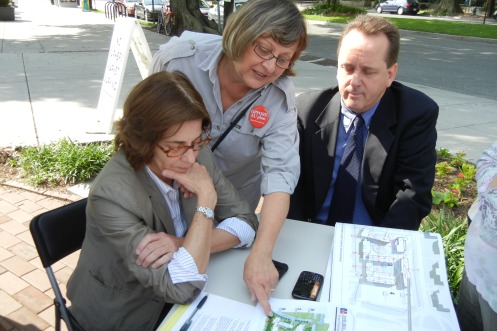 As university expansion plans continue to aggravate the highest taxpaying neighborhoods in Washington including Georgetown, Foggy Bottom, Wesley Heights, Tenleytown and American University Heights, Councilmember Mary Cheh told a group of neighbors opposed to American University's expansion plans that she would speak on their behalf at the upcoming Zoning Commission hearing. She welcomed specific suggestions for her testimony.
Neighborhood leaders emphasized the negative effects the AU plan will on have on Wesley Heights, Tenleytown, Spring Valley and Palisades. This includes traffic gridlock and danger to pedestrians that will be created along Massachusetts and Nebraska Aves. at Ward Circle, as well as environmental problems and development that will harm stable, strong, and revenue-generating neighborhoods. Residents opposed to the AU plan also pointed to alternatives they have put forward that would allow for expansion but concentrate it on the existing campus. They also referred to the testimony Councilmember Cheh delivered earlier this month in support of the residents of Foxhall, Burleith and Georgetown opposed to the expansion plans of the Georgetown University.