Cheh speaks softly but surely against Dan Snyder's suit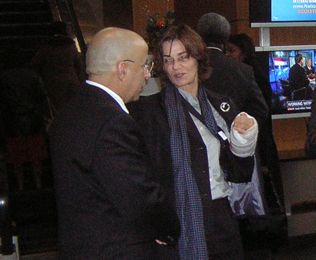 Councilmember Mary Cheh has signed on to an amicus brief filed by the ACLU and 14 media and public interest organizations countering Redskins owner Dan Snyder's defamation suit against Washington City Paper.
Snyder sued City Paper and reporter Dave McKenna in D.C. Superior Court in April, claiming that a November cover story, "The Cranky Redskins Fan's Guide to Dan Snyder," defamed him.
Cheh, a constitutional law professor, calls Snyder's action "a SLAPP suit not meant to succeed on merits, but to punish a defendant by tying them up in a long and costly legal battle."
"As the Supreme Court has said, we want public debate on public issues to be robust, wide-open, and uninhibited," Cheh wrote to constituents. "To that end, I introduced anti-SLAPP legislation...to protect defendants from unnecessary and punitive lawsuits. That legislation became law in March."
With the new law in mind, Cheh says, "I joined the ACLU and others in a brief supporting the application of D.C.'s Anti-SLAPP Act in this instance."
Joining the ACLU and Cheh in the amicus brief are the American Society of Newspaper Editors, the Society of Professional Journalists, the Association of Alternative Newsweeklies, the Maryland-District of Columbia-Delaware Broadcasters Association, the Association of Capitol Reporters and Editors, National Public Radio, Allbritton Communications (publisher of TBD and Politico), Atlantic Media Inc. (publisher of National Journal and The Atlantic), WUSA-TV (Channel 9), the Public Access Corporation of the District of Columbia, Politico, the Public Participation Project, the Environmental Working Group, and Public Citizen.