Chefs take a busman's holiday and go Italian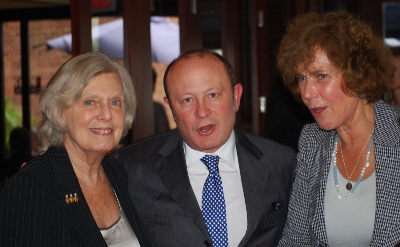 Coming out of the kitchen, a force of embassy chefs on Tuesday joined foreign dignitaries at Cafe Milano to dine on the healthy Italian cuisine of executive chef Fabio Salvatore.
The lunch for 25, hosted by Cafe Milano owner Franco Nuschese, toasted the successful heart-healthy series of food events at the World Bank last month. Irene Pollin's Sister to Sister Foundation, whose mission it is to make women aware of the perils of heart disease, was a principal sponsor of the World Bank events.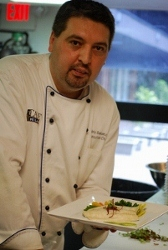 At Cafe Milano, guests included Bulgaria's ambassador Elena Poptpdorova Petrova; Nuchjaree Klongsungsorn, wife of Thailand's ambassador; Eva Hafstrom, wife of Sweden's ambassador; Andras Tibor Bacsi-Nagy, deputy chief of mission at the Hungarian embassy; and Pernille Florin Elbech, a senior advisor at the Royal Danish Embassy.
Also among those celebrating were Sister to Sister board members Aniko Gaal Schott, Fariba Jahanbani (regional director of Cartier Inc.), Pennie Abramson, Dr. Dennis Cryer, Dr. Ed Rocella, and Dr. Celia Maxwell of Howard University's Women's Health Institute.
The chefs honored at Cafe Milano prepared last month's healthy meals at the World Bank for employees and select guests. They are Lars Beese of the Royal Danish Embassy, Yordan Dimitrov of the Embassy of Bulgaria, Jitapa Haoharn of the Royal Thai Embassy (Georgetown), Frida Johansson of the Embassy of Sweden (Georgetown), and Viktor Merenyi of the Embassy of Hungary.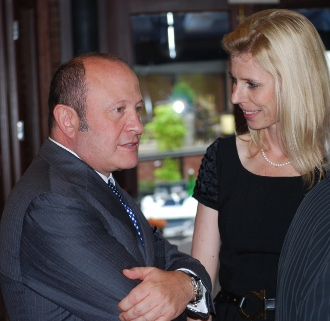 Sister to Sister's Vice President for International Programs Lotti Letanoczky, wife of the deputy chief of mission at Hungary's embassy, and Cafe Milano's banquet staff created the menu, which included sliced cabbage and lettuce salad, branzino (sea bass), and a fruit and sorbet dessert.
Lapietra red wine (universally touted as good for the circulatory system) was donated by Nuschese's Capital Wines, importers from Italy.