Chef Michel Richard Takes To the OpenSkies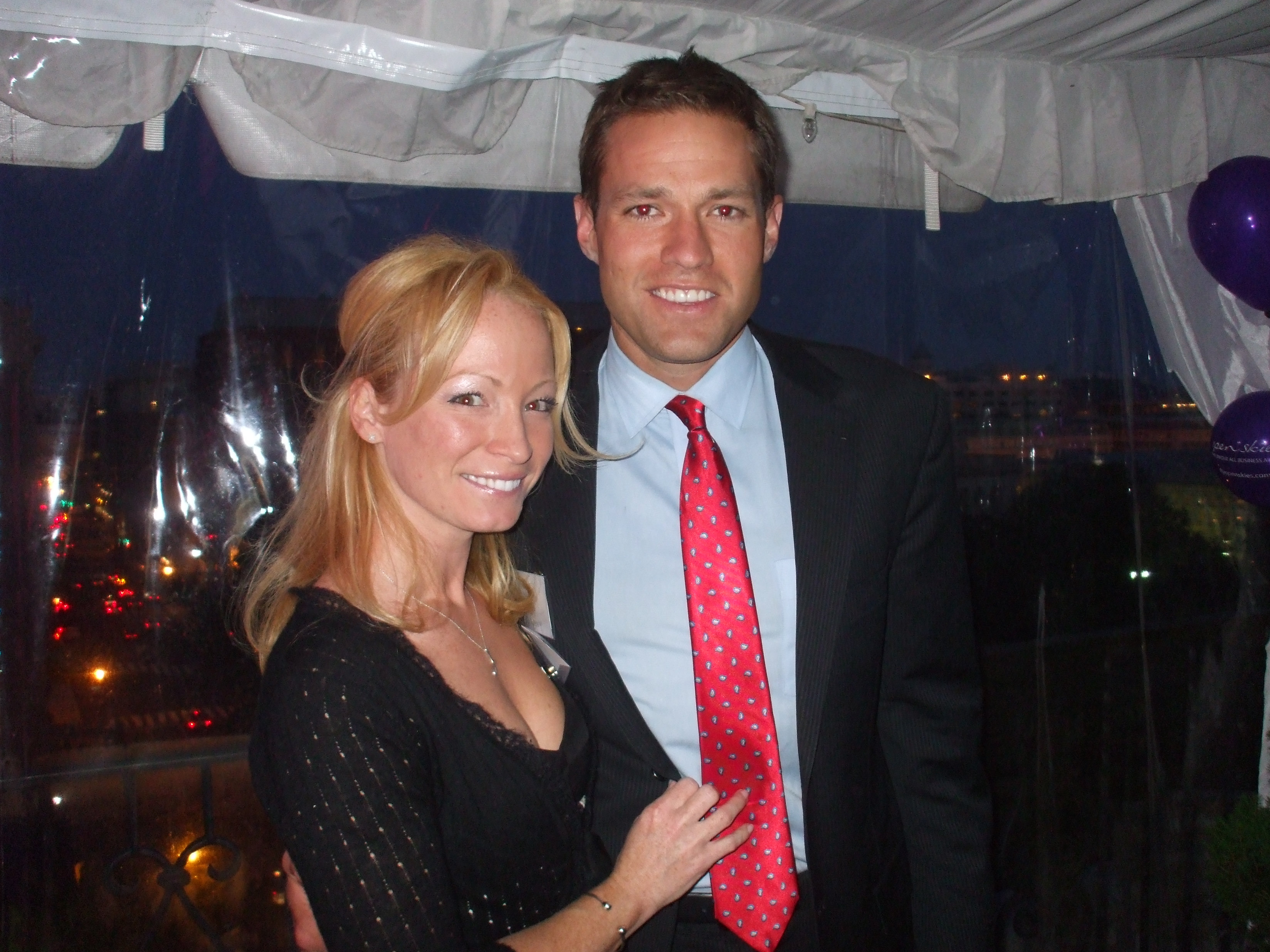 Guests from media and the travel industry converged on the Rooftop Terrace of the Hay Adams Hotel on Wednesday to celebrate the impending launch of OpenSkies, a unique all business airline that offers guests superior service, competitive fares and exceptional value. F lights from Dulles to Paris' Orly Airport will begin May 3rd. The airline will offer innovative features onboard, including lie-flat beds, personal entertainment units with 50+ hours of programming and an upscale, healthy meal service featuring signature dishes by Chef Michel Richard. Chef Richard is creating an exclusive menu that will be served on board OpenSkies flights beginning in June. Michel, a new modern French restaurant, will open at The Ritz-Carlton, Tysons Corner, in the fall of 2010.
Guests at the event included U.S. Navy Lieutenant Commander Andy Baldwin, MD; Pamela Sorensen of Pamela's Punch; Mel Davis of Citronelle and Central Michel Richard; Washington Life's John Arundel; as well as a cast of many others who enjoyed libations with a White House view and hors d'oeuvres from the kitchens of Citronelle.
OpenSkies A subsidiary of British Airways, OpenSkies is the first airline created as a result of the E.U. /U.S. Open Skies Agreement, which allows airlines to fly between any U.S. and E. U. destination. Since OpenSkies first flight, it has flown over 130,000 passengers.