Cheers, Tears & Hope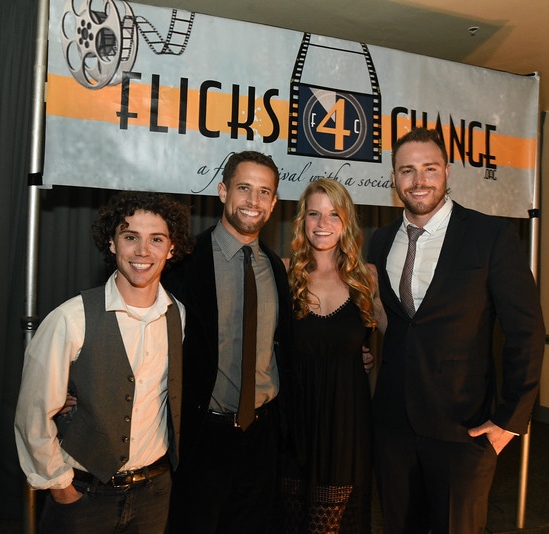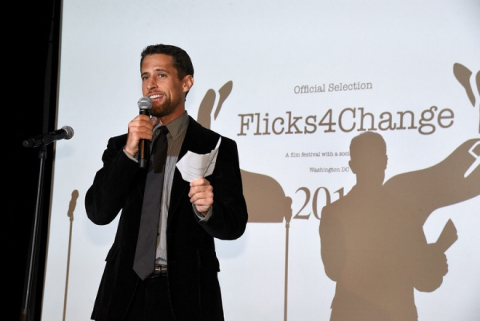 Flicks4Change, the new film festival dedicated to raising awareness of the hardship of children and the forgotten around the world and too often man's inhumanity to man, debuted last week in Georgetown and across the river in Arlington, Virginia. Hope for a better world was a theme running through the dialogue.
Many of the documentary films for the two nights were hard to watch. Some were impossible to watch. Some were inspiring. The producers of the films acknowledged that it was a rugged showing but offered no apologies for the gut-wrenching truthfulness of what was on the screen for the "festival that turns films into philanthropy."
More than 400 people viewed films related to gun violence, child labor and pornography, animal cruelty, illicit drugs, homeless refugees, health care issues, the environment and senseless human losses.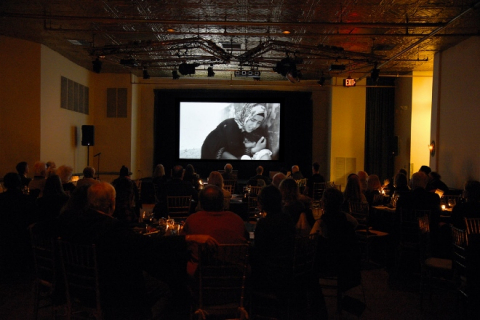 Bravery also was depicted in the documentaries. Bravery by big brothers protecting little sisters. Bravery by brothers threatened by violent parents. Bravery from mothers nourishing their children. Many of the documentaries were not fare for the faint-hearted. Reality often is not entertaining as Hollywood might view it.
One of the films was made by young Syrian refugees (part of the CARE's Azraq Film School) who were given cameras to shoot footage about their lives in and around Azraq Refugees Camp in Jordan.
Co-founder and director of Flicks4Change James Hawthorn, a native of McLean, Va., put together a team of Los Angeles-based staff to organize Flicks4Change, which started in LA , then was spotlighted in Australia and now comes to Washington, DC.
Among the supporters of Flicks4Change in DC include, Bob Guberman, David Rutchik and Selwa Masri, Joe and Teresa Farruggio (il Canale owners in Georgetown); arts activist Judith Terra; CARE International and CARE's Global Leaders Network; Halcyon; Creative Visions; Arlington Academy of Hope, Virginia arts leader Howard Forman; The Coalition to Stop Gun Violence, In A Perfect World; Charity: water; The Clarendon Ballroom; Mother Earth Project, Alla Rogers of Alla Rogers Gallery; Sylvia Ragheb, owner of a Middle East arts shop in Georgetown; and Barbara Hawthorn Interiors.
At a reception before the screenings, there was a much more upbeat tribute to tunes of joy. Belting out such permanent favorites as "Only You," and "The Great Pretender" were tenor Joe Coleman, Glenn Leonard and Joe Blunt, variously from The Platters, The Temptations, and The Drifters. The combined entertainers go by the name of LCB.