Chasing Rhinos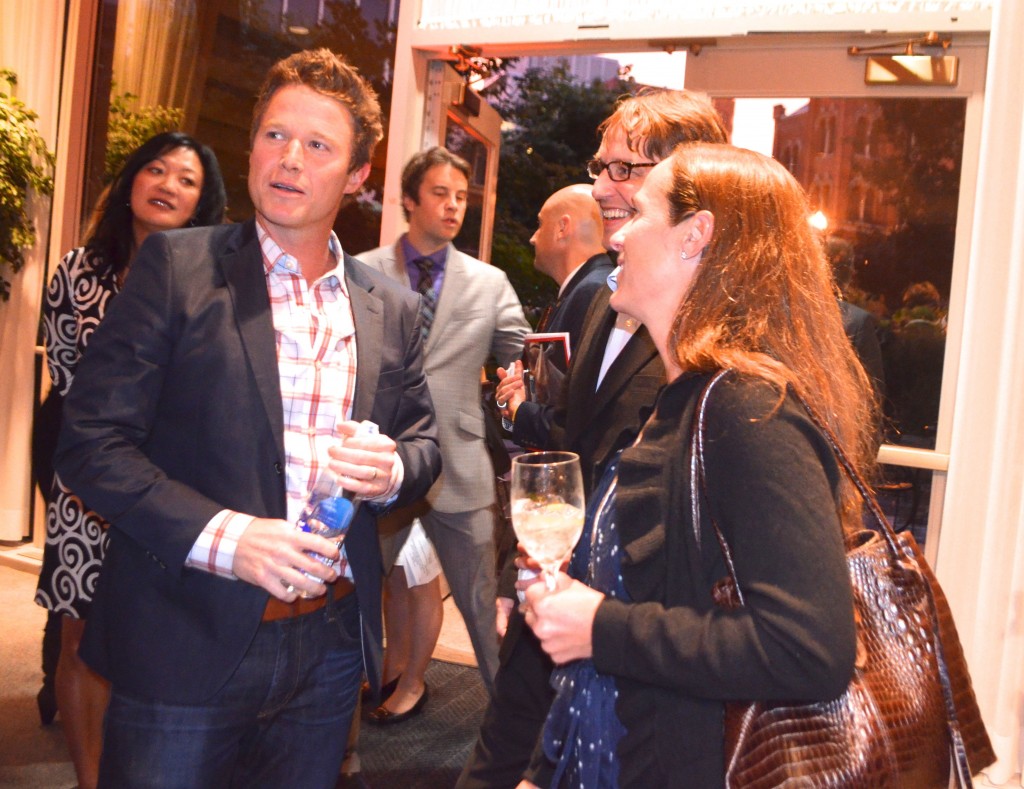 "I was the fish out of water when I did this documentary," said Billy Bush at the Washington, D.C. screening of "Chasing Rhinos" at National Geographic's Grosvenor Auditorium. "I did this, because I don't do this." The this, of course, refers to his trip to Nepal where he well, chased Rhinos – not your everyday pastime.
"Chasing Rhinos tracks entertainment reporter Billy Bush's journey with WWF (World Wildlife Fund) in an awe-inspiring adventure as he takes time off from his day job to fight illegal poaching of greater one-horned rhinos in the jungles of Nepal. The special documents Bush as he accompanies poaching patrols, flies an unmanned aerial drone, and participates in a race-against-time effort to catch, collar, and release a wild adult rhino." Nat Geo Blog
Guests enjoyed Rhino Chasers, a sumptuous buffet (sans Rhino meat) in a Rhino laden decor.