The Chancellor Screws Up- But Not Irrevocably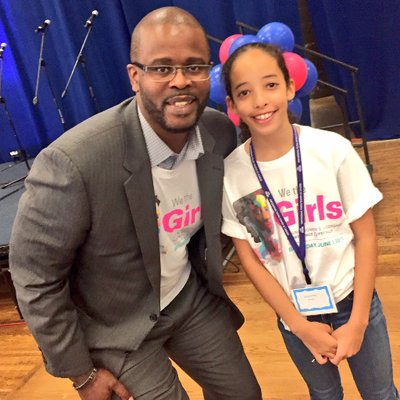 The current Chancellor of the D.C. Public Schools (DCPS) came in on a wave of high hopes and was confirmed by the Council on December 20, 2016. The question on everyone's mind was whether Antwan Wilson could continue the progress made over the past eight years to improve the schools for all our children.
The District had survived the strum and drang of Michelle Rhee credited with successfully moving DCPS under Mayoral control and bringing reform to the system. She eventually left under a cloud at the end of the Fenty administration seemingly more interested in personal aggrandizement than anything else. Her deputy Kaya Henderson took over and moved the system forward. But by the end of her term there were some questions being raised about whether we had really come as far as was thought or were some of the numbers being fudged. Reality was there was progress during her years at the helm, slow but steady progress. But the achievement gap between Black, Latino and white students continued and in some cases even grew.
So Mayor Bowser swore in Chancellor Wilson with high hopes and he spoke about how he was going to move forward a system making it responsive to all students. Just about everyone was willing to give him a chance and he began by meeting with teachers and parents and students around the city. During his first year student test scores did go up and the Mayor signed a long overdue contract with the teachers union.
But as always in DC nothing with the school system goes totally smoothly. First there was the brouhaha over how Kaya Henderson gave preferential treatment to some children of well-connected parents, including government officials, allowing them to bypass the lottery system used by parents who want to send their children to a school outside their neighborhood. The Mayor responded quickly and instructed the new Chancellor to develop a strict policy that would no longer allow this to happen which he did. Things then move along fairly quietly until the next headline making problem at DCPS questioning whether the increase in graduation rates from city high schools was real.
This headline was written when it was brought to light students at Ballou High School were being graduated apparently without regard to qualifications after they had been absent from school for huge parts of the year. The Chancellor was asked whether he had brought pressure on teachers to graduate unprepared students. The immediate response was to fire the Principal of the school and the Mayor then asked for a review of the facts at Ballou and for an outside review of the graduation requirements and whether they were being followed at all the high schools in the District. It became clear in the push to up graduation rates we were graduating some students not prepared to graduate and this was a disservice to them. Currently the Chancellor is looking at whether the vaunted teacher evaluation system installed by Rhee called IMPACT may be responsible for putting too much emphasis on how many students graduate rather than on how they are being taught and whether they are actually learning. It will be interesting to see what Wilson finds after this review and what changes to the system may be made. Hopefully he will work closely with experts in evaluation and consult with teachers and parents as the system is reviewed.
Now the latest headline from DCPS finds Chancellor Wilson has acted more like a parent, instead of a Chancellor. In an effort to do what he thought best for his child he circumvented the new rules he himself wrote to have his daughter moved from one school to another because he and his wife thought it would better meet her needs. He had the help of the Deputy Mayor for Education in doing this and rightly she immediately lost her job. Now the question the Mayor has to answer is should the Chancellor lose his as well? She has apparently determined at the moment that he will not and I support her decision. The upheaval which occurs every time the system gets a new Chancellor is much worse than trying to move beyond this mistake by Wilson.
What the Chancellor did was dumb. But we know parents often do dumb things when it comes to their children. Children of public officials often suffer because of their parents jobs. While all parents in the District have the opportunity to make a choice for their children regarding schools including sending them to DCPS, a charter school or a private school; one can only imagine the headline had Wilson chosen anything but a DCPS school for his children. Remember when Adrian Fenty didn't send his kids to a public school and then got questioned when he finally did and they went to an out of neighborhood school seemingly circumventing the system. President's like Clinton and Obama ended up sending their children to private schools while Carter sent his child to a public school which may not have been the best choice for her but he did it out of principle.
*/
So yes Antwan Wilson made a big mistake. Does it mean he should be fired? I think the answer has to be a resounding NO at this time. The determining factor as to how long he is Chancellor has to be based on how well the children of the District do in school and not where his child ends up going to school. I am sure he won't do something like this again and we should accept his apology and move on.