Chance for Life!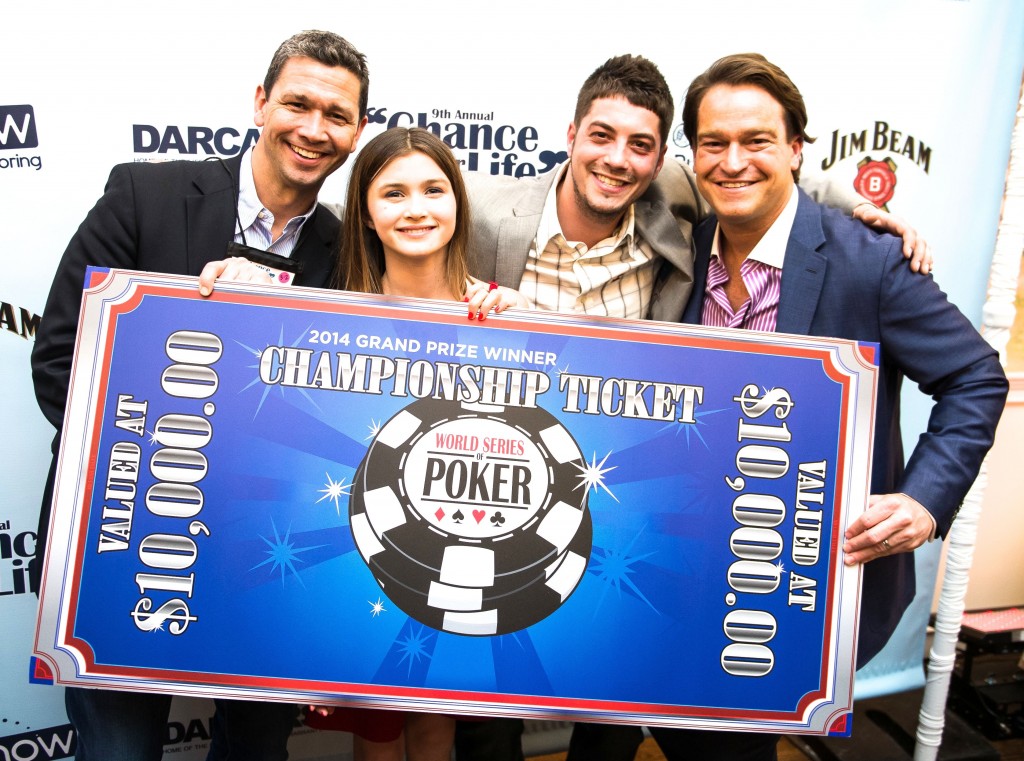 A $10,000 seat at the 2014 World Series of Poker tournament in Las Vegas wasn't the only reason 200 poker players showed up at City Tavern Club in Georgetown on Saturday. The real reason was Kennedy Synder and the real winner was the Spinal Cord Tumor Association.
Kennedy wasn't dealt a good hand when she was diagnosed with an extremely rare form of pediatric spinal cord cancer at age 2 with little chance she would make it for even six months. Now 13, she's still in the game and the very reason why the tournament is in its ninth year.
Image

"It was a lot of fun for a great cause," said Bret Baier of Fox News. "I am not a great poker player as clearly shown by how fast I was bumped off the table, but it was a blast. And hearing Kennedy speak about the fight for new research for spinal cord cancer was very powerful" Check out Bret's very funny and very serious attempt at winning in the below video.