'A Chance Encounter' Debuts at Oak Hill Cemetery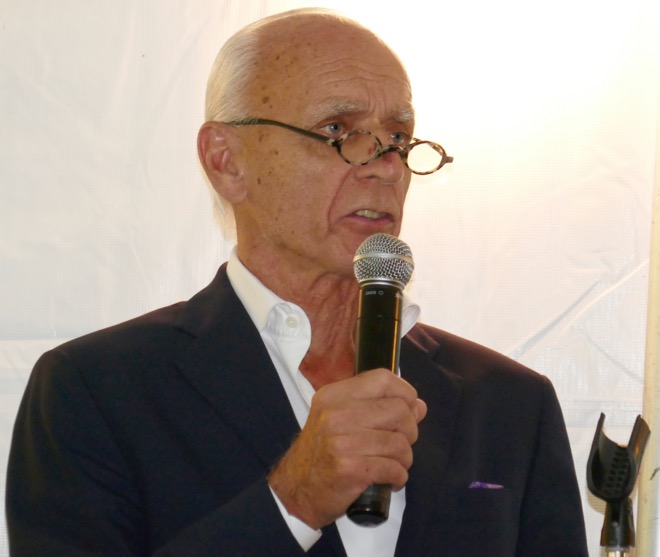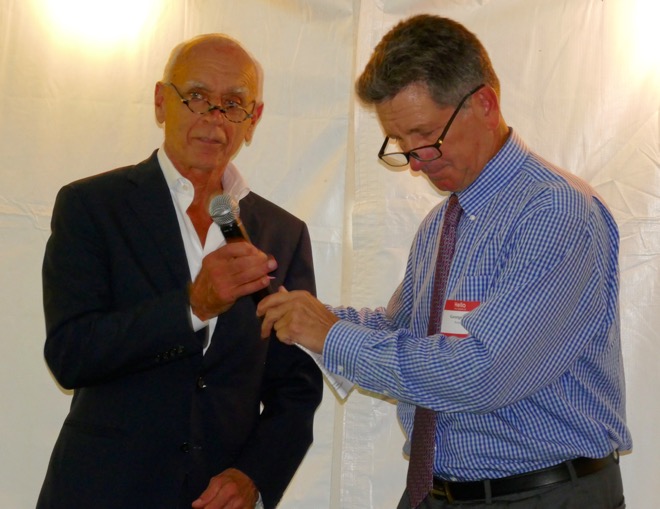 Retired National Gallery of Art executive-turned-filmmaker, Joseph J. Krakora premiered A Chance Encounter, the first of 20 short films about the history of Georgetown's Oak Hill Cemetery on Sunday, October 8, 2017.
Not yet released and, in fact, voice-over by the great-great-grandson of Jefferson Davis is still in progress. But for the the VIPs invited to preview the 18-minute film, it was a moving introduction to a few of the 20,000 souls buried on a hill overlooking Rock Creek Park.
"The names here tell the story of the history of the city and of the nation," explained Krakora, as he outlined plans for "The Oak Hill Story Project," to turn it into a TV series and a documentary book.
In A Chance Encounter, an imaginary conversation between Abraham Lincoln and Jefferson Davis walking through the cemetery centers on slavery and saving the Union while they each mourn the death of their young sons Willie and Samuel. Many Civil War soldiers and their families are buried at Oak Hill.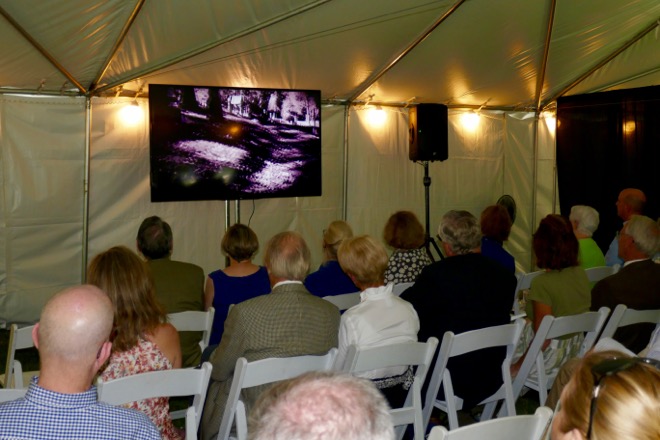 Guests listened to music by John Philip Souza as they enjoyed cocktails and passed hors d'oeuvres before the film. In 1858, Corcoran bought 158 acres and hired James Renwick, Jr. to design a small chapel for the new cemetery. Souza's band once played for William Corcoran on the cemetery grounds.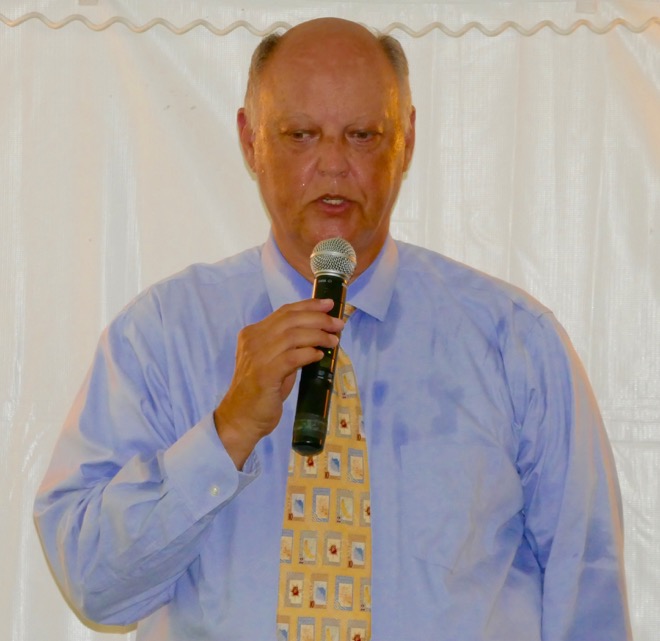 Superintendent David Jackson thanked his predecessor Ella Pozell and other Oak Hill Cemetery staff for their service, singling out members of the grounds crew who have been there more than 25 years.
While space is becoming scarce for new burials, President George Hill assured the audience that transitioning to a muesum was decades away.
In the meantime, there was plenty of work for the Oak Hill Cemetery Historic Preservation Foundation including repairing the tall iron fence along R Street and ongoing monument restoration work.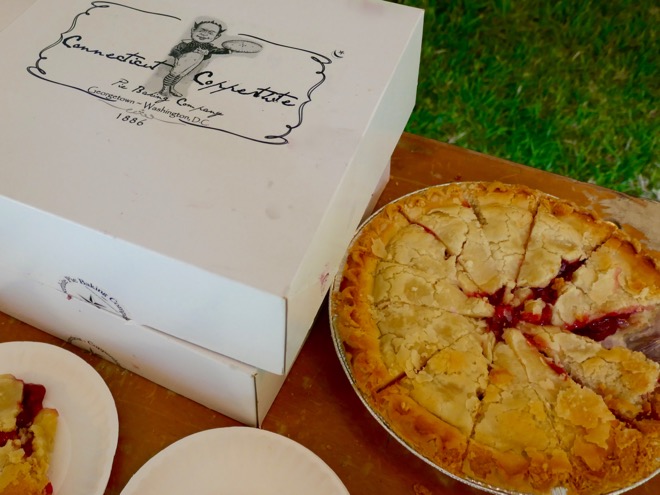 Following the program, guests enjoyed pie from Connecticut Copperthite, a company that began baking in 1886 Georgetown.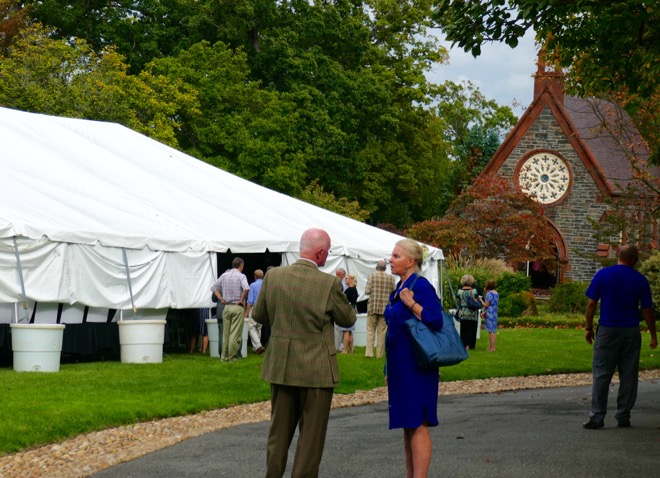 For more information, visit Oak Hill Cemetery.