Champagne and everything bubbly at the Roof Terrace Restaurant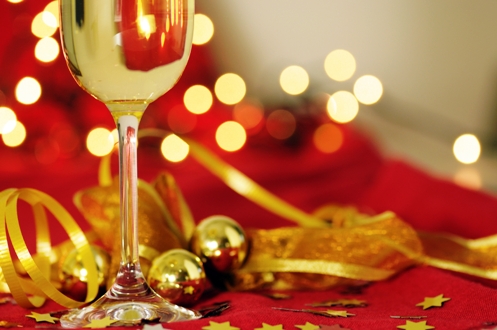 "Neither rain, nor snow, nor sleet, nor hail" kept a special band of road warriors "from their appointed rounds" at the pouring tables last Wednesday. All would agree, it was most definitely worth the trek through D.C. gridlock for the eagerly awaited Champagne Tasting Event at The Roof Terrace Restaurant of the Kennedy Center.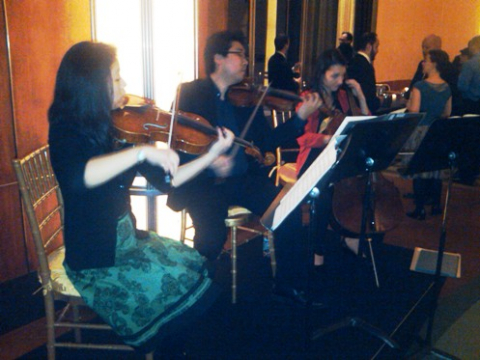 Special thanks to the talented trio of string musicians from the University of Maryland's School of Music on cello and viola, led by violinist Zack Stachowski. Devoted musicians all; driving to and from College Park to perform for the evening.
Poured by representatives of Washington Wholesale Distributors, the seven wines selected were, not surprisingly, big hits: Domaine Chandon Blanc de Noirs, Domaine Chandon Rose,Moët Chandon Imperial Brut, Moët Chandon Dom Pérignon Vintage 2002, Veuve Clicquot Ponsardin Brut, Veuve Clicquot Rose Vintage 2002, and last but not least, Ruinart Blanc de Blancs, from the world's oldest operating Champagne House.
As usual, Executive Chef Joe Gurner served up a delectable spread of accompanying dishes, each selected to draw out the wines' distinctive flavors. The cheese display included a full complement of pungency and mellowness, from Port Salut Abbey, Camembert Chatelin, Brie, to Red Cloud Goat Cheese. All served with an accompaniment of flat breads and roasted Marcona almonds, salted pepitas, dried fruits and olives.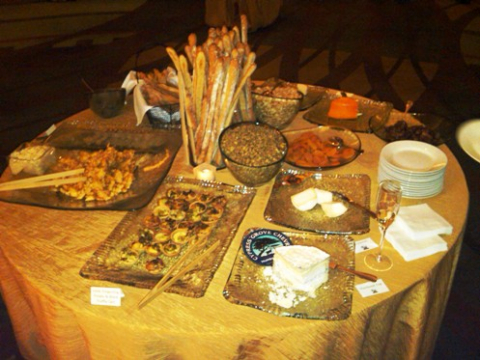 While enjoying the bubbly, guests made room for the delicate leek fingerling potato and black truffle tarts, salt cod fritters, chicken ballantine (roulade) and duck rillette (minced version of pate).
As the blissful faces of the pampered guests tell the story, this was truly a "Champagne & Everything Bubbly" event for the ages.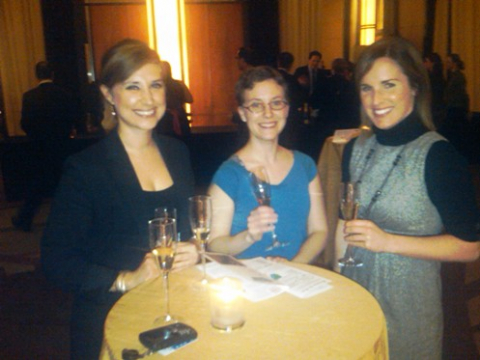 Upcoming Wine and Cultural Celebration Series events: Friday, April 22nd, Local Microbrews and the Changing Face of Domestic Beer and Wednesday May 11th; Drink Local! Local wineries & book signing by Mary McDonough, Lessons From The Mountain: What I learned From Erin Walton. Yes, that Erin Walton. Mc Donough reveals intimate memories of life in and around that idyllic Virginia farmhouse, which was really a Warner Brothers back lot in Burbank.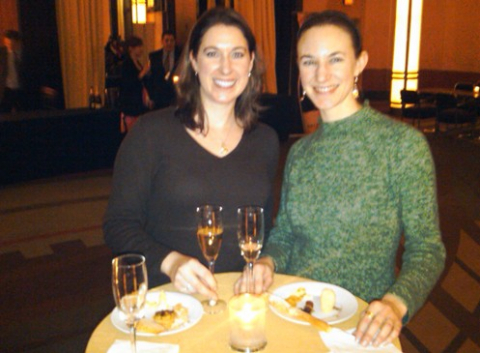 For reservations, call 202.416.8555 or opentable.com