Chamber Music Concert at The Phillips Collection July 17th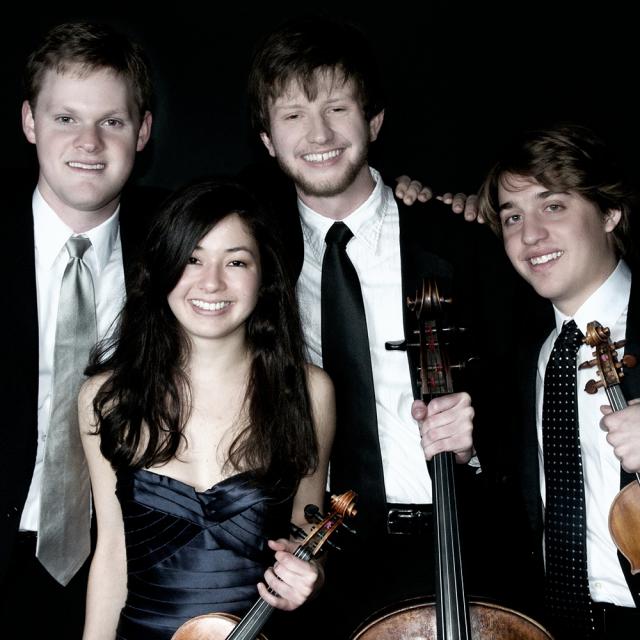 Join the faculty-artists of George Washington University's Summer Piano & Chamber Music Institute for an evening of chamber music in the Music Room at The Phillips Collection, July 17, 2014 starting at 6:30 pm.
Lithuanian pianist Ieva Jockubaviciute, celebrated by The Washington Post as "complex, almost impossibly detailed and riveting in every way," and the Aeolus Quartet, praised by The Baltimore Sun for combining "smoothly meshed technique with a sense of spontaneity and discovery," perform a program featuring Debussy's String Quartet in G minor, Op 10; Beethoven's Cello Sonata No. 5, Op. 102 No. 2; and Franck's Piano Quintet in F minor.
Program
Claude Debussy (1863–1918) String Quartet in G minor, Op.10Animé et très decideAssez vif et bien rythméAndantino, doucement expressifTrès modéré
Ludwig van Beethoven (1770–1827) Cello Sonata No.5, Op. 102 No. 2Allegro con brioAdagio con molto sentimento d'affettoAllegro
Intermission
César Franck (1822–1890) Piano Quintet in F minorMolto moderato quasi lentoLento, con molto sentimentoAllegro non troppo, ma con fuoco
For tickets, click here.
The Phillips Collection is located at 1600 21st Street NW.