Chamber Music Concert at Dumbarton House May 14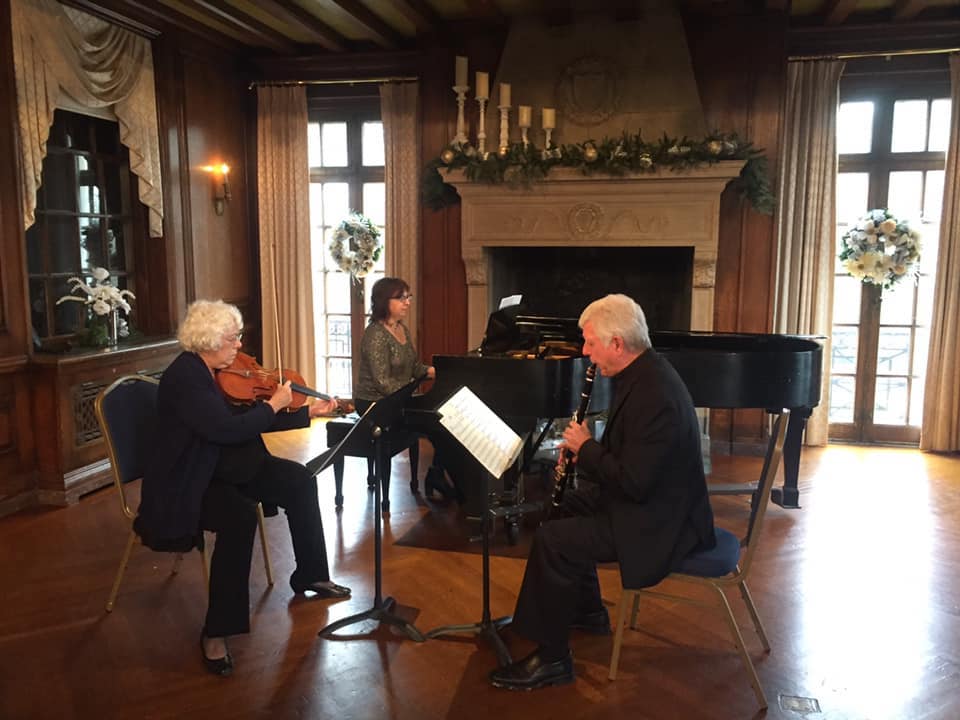 Come to Dumbarton House on May 14, 2019 from 12:00 to 1:00 pm for a free concert.
On Tuesdays between September and June, the Friday Morning Music Club performs early 19th century music in the Belle Vue Room on the lower level (ADA-accessible). These extremely talented musicians will present a diverse collection of chamber music.
May 14th Program:
*/
Bononcini: Idol Mio Tesoro (Cantata with flute). Marcello: Pecorelle Che Pascete (Cantata with flute). Marjorie Coombs Wellman, soprano; Carole Falvo, recorder; David Pearl, cello; Peggy Lacey Craig, harpsichord.
Mozart: Divertimento No. 1, K. 439b (anh. 229) in B-flat Major. Kenneth Latchis and Arnold Saslowsky (guest), clarinets; John Hoven, bassoon.
Crusell: Quartet in E-flat Major, op. 2, no. 1. Albert Hunt, clarinet; Eunju Kwak, violin; Bonnie Cohen, viola; Sarah Hover, cello.
Dumbarton House is located at 2715 Q Street in Georgetown.