The Challenge: Not Tripping Over the Famous, The Influential & The Rich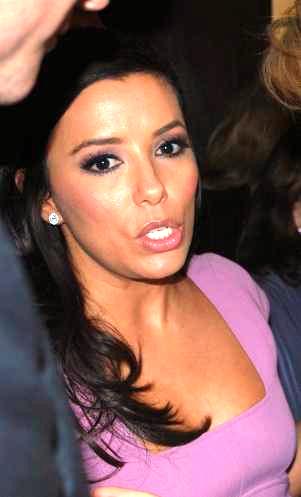 Hundreds of famous faces packed Cafe Milano Sunday at the Newsweek/Daily Beast and Credit Suisse bipartisan brunch bash Sunday, including the likes of the upcoming Secretary of State Sen. John Kerry and his wife Teresa Heinz Kerry, the President's top political consultant David Axelrod, Virginia gubernatorial hopeful Terry McAuliffe, Hollywoodfilm producer Harvey Weinstein, and actress Eva Longoria.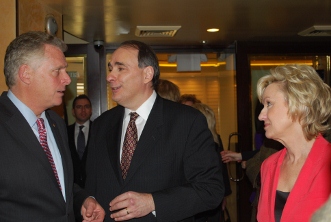 And for more bold face names keep on reading.
In fact, it got to be a challenge to identify all the familiar-looking entertainers, politicians and media types who walked the red carpet for the invitational event.
But it was that none other than Golden Globe nominee Eva Langoria, of ABC TV's Desperate Housewives and CBS' soap opera The Young & The Restless fame, who was the top billed glitz. In the morning, Longoria, executive producer for the Latino Inaugural 2013 and co-chair of the Presidential Inauguration Committee, did a stopover to do an interview on ABC's TV "This Week" morning news show. Also on Saturday she participated in the National Day of Service.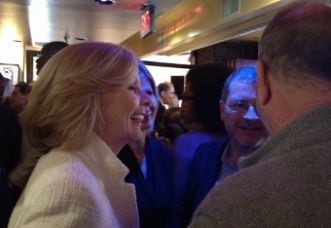 For the tented Georgetown party, Langoria wore a simple, purple dress that showed off her long, dark hair and fabulous figure. She came on time, chatted it up with fans, and posed for photographs -- all in good cheer.
Other brunch headliners included Newsweek/The Daily Beast editor-in-chief Tina Brown, Credit Suisse senior executive Pamela Thomas-Graham, and political advisor Mark McKinnon,who has worked for Republicans including former President George W. Bush and for the 2008 Republican presidential candidate Sen. John McCain.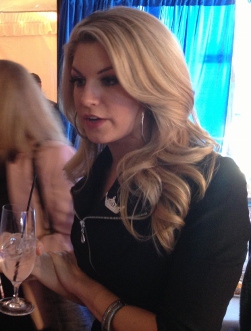 Among the 400-plus-plus guests were Valerie Jarrett, senior advisor to President Obama; pollster Frank Luntz; media analyst Howard Kurtz; former Secretary of Defense Bill Cohen and his wife Janet Langhart; Rep. John Dingell and his wife, political activist Deborah Dingell; Susan Blumenthal, former U.S. Assistant Surgeon General; former Secretary of State Madeleine Albright; former Sen.Chris Dodd, Washington Post political writer Bob Woodward, CBS' Bob Schieffer; Nancy Brinker, founder of the Susan G. Komen for the Cure breast cancer race; Gen. Colin Powell and his wife Alma; Arianna Huffington of The Huffington Post; TV talk show host Charlie Rose; Miss America 2013 Mallory Hagan; anti-tax guy Grover Norquist; Star Jones; and CNN's Piers Morgan.
Ed Rogers of BGR Group and a longtime consultant to top Republicans was upbeat about the inaugural. "It's President Obama's Day," he said. "Some of my friends are leaving town. I'm not." And with that, and a true grin on his face, proceeded to meet and greet a whole cadre of Democrats at the party, who, of course, instantly recognized him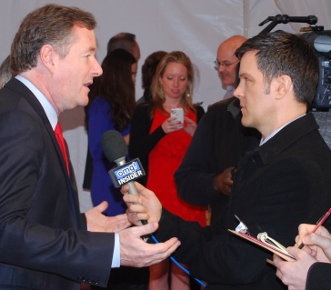 Last Thursday evening, to get the fun rolling, President and Mrs. Obama celebrated the First Lady's 49th birthday with friends upstairs at Cafe Milano. All was top secret until the security motorcade arrived on Prospect Street, then the world slowly got word of the excursion, primarily through AP coverage. It was the first time the President and his wife together visited Cafe Milano.