Chadwick's Owner, Tom Russo Has Died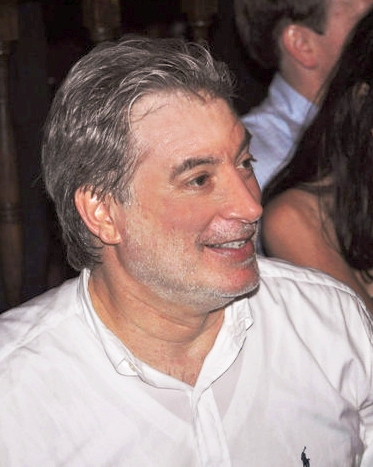 Thomas Joseph Russo died Friday, January 24 at age 60. Tom is survived by his beloved wife of more than 37 years, Stephanie, children Katie Burkert (Jason), Dan Russo, Annie Pavia (CJ), and Joe Russo, and grandson, Levi Thomas Burkert.
Stephanie had this to say to her friends in an email, "Tom died peacefully with all of us by his side. We find comfort knowing that in the time since his diagnosis, Tom accomplished his primary goals … walking Annie down the aisle, holding his grandson, and preparing his family to continue life's journey. Our heartfelt thanks for the many prayers that carried our family through this difficult time. We may not have understood, but Tom never asked "why me?" and never questioned his faith in God or lost his sense of humor. His faith grew and became a great comfort for him … we know he's in heaven playing his tunes, doing the butt shake and making the angels laugh."
Tom was born in Norristown, PA. He attended Georgetown University where he met his wife Stephanie and graduated with a BS in Accounting in 1975. Tom, a friend of Georgetown for 40 years and the 2013 Georgetown Businessman of the Year, owned local favorite Chadwicks Restaurants in Georgetown and Old Town, Alexandria. Tom coached youth baseball and basketball for more than 30 years in Annandale and McLean, VA.
He helped to raise hundreds of thousands for DC charities as a member of the Bartenders' Ball Foundation, serving as chair in 1987. Tom was a familiar face at St. John's Academy in McLean, VA for 17 years while his children attended the school and was honored, along with his wife Stephanie, as the St. John's Academy inaugural People of the Year in 2004.
The visitation will be held on Wednesday, January 29, from 5-8pm, at National Funeral Home in Falls Church, VA. A Mass of Christian Burial will be held on Thursday, January 30 at 11:00 am at St. John the Beloved Catholic Church in McLean, VA. There will be a reception immediately following at Chadwick's in Georgetown.
Donations can be made in Tom's name to The V Foundation for Cancer Research or to Life With Cancer.