Celebrity Plastic Surgeon Opens Walk-In Botox Medical Boutique in Georgetown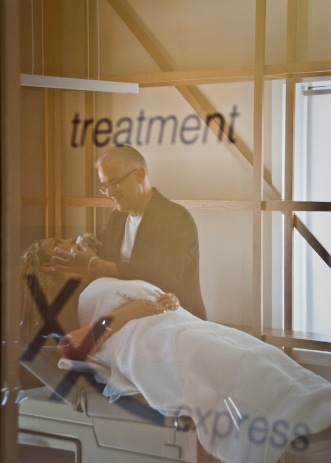 Celebrity plastic surgeon Dr. Ayman Hakki has returned to Georgetown, with a new concept in beauty, the walk-in Botox clinic. Dr. Hakki's medical boutique, Luxxery Express, opened this month on Wisconsin Avenue.
"You don't need an appointment and you won't waste hours in a waiting room," says Dr. Hakki, who is Board Certified in Plastic and Reconstructive Surgery.
"Patients can see me for their Botox or injectables and then walk to Social Safeway or go shopping."
The first walk-in patient to the practice, Carmen Phelps, 35, came in last week after seeing the NBC4 feature on Luxxery Express.
Image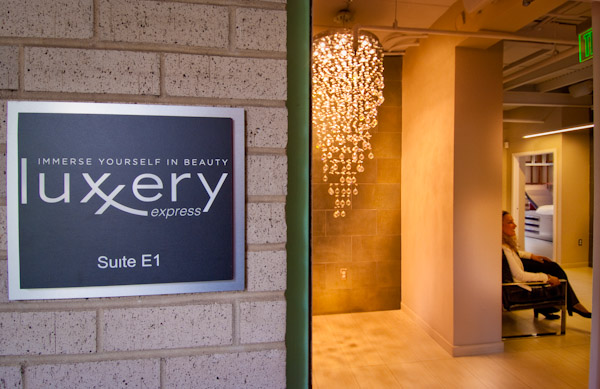 Phelps knew she wanted a filler, which is now requested as much Botox in the practice. "I exercise a lot, so I don't have a lot of fat. But my face was looking sunken, drawn. I looked tired," she says.
"Dr. Hakki looked at my face -- from a point of physiology and biology --and then decided exactly where to put the Radiesse injections, based on my bone structure. He knew by giving fullness, here, at the top of my cheekbones, it would decrease the shadows under my eyes. It's really artistry," says Phelps.
Thrilled with the results, Phelps is back in the office on Wednesday (without an appointment) to discuss a permanent filler, which entails injecting her own body's fat into her face.
"I never had any plastic surgery or Botox or anything else before," she explains "so the injectable let me test if I liked the results."
Asked about reaction from friends and family, Phelps says that "the best part is that no one notices I had anything done. My brother said 'Wow, yoga is really helping you!'"
Another patient, Lauren Lewis, 27, who is at the clinic for Botox, echoes Phelps sentiment about the subtlety of Dr. Hakki's work. "Not one person thinks I had plastic surgery. Friends keep saying I look 'rested'," she says.
Lewis had liposuction on her stomach and back, rhinoplasty (to narrow her nose bridge) and fat injected into her chin to balance her profile. "I'm just feeling more confident. I used to second guess myself, 'do I look okay?' But now I wake up the morning, and I know, I look good," s
Image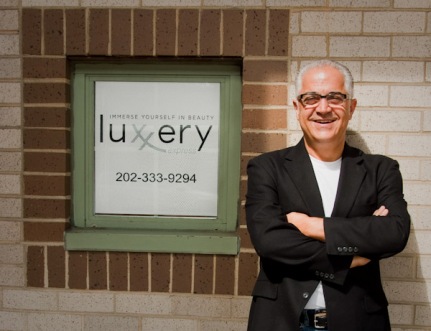 Dr. Hakki says a plastic surgeon's expertise in how to make Botox and injectables safe and subtle-looking. "When I was in my residency at Georgetown-- 25 years ago -- every Monday, we'd cut open the whole forehead. So I know every muscle in this area underneath the skin," he says gesturing to the patient's forehead and brow.
Also, he believes strongly that a plastic surgeon is the only kind of medical doctor who can fully understand the bones, fascia and muscles in the face to effectively perform the Botox procedure.
Image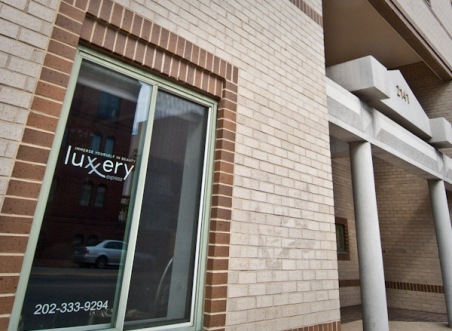 Dr. Hakki is a familiar face in Georgetown. He was Chief Resident in Plastic Surgery at Georgetown University Hospital. He then opened his first practice in the heart of Georgetown at Thomas Jefferson and M Streets in 1987.
Dr. Hakki has come full circle with the opening of this new Georgetown practice, but he has changed with the times. "Back then, it was all about lifting," he says, while pulling the skin on his cheeks back, towards his ears.
"Now, plastic surgery is all about filling the face. Fillers are sweeping the country because we've learned that the key to youth is not a tight face, but a full face."
Image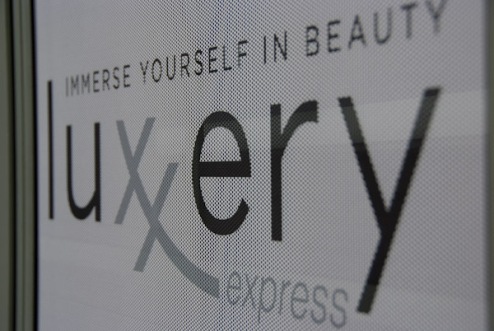 Luxxery Express medical boutique is located at 2141 Wisconsin Avenue, NW. Walk-in hours: Monday 11am-2pm, Wednesday 3pm-6pm, Friday 3pm-6pm and Saturday 11am-2pm. For additional information, call (202) 333–9294.