Celebrity Cruises Celebrates Women
Changing its global "X" logo to "XX" on International Women's Day.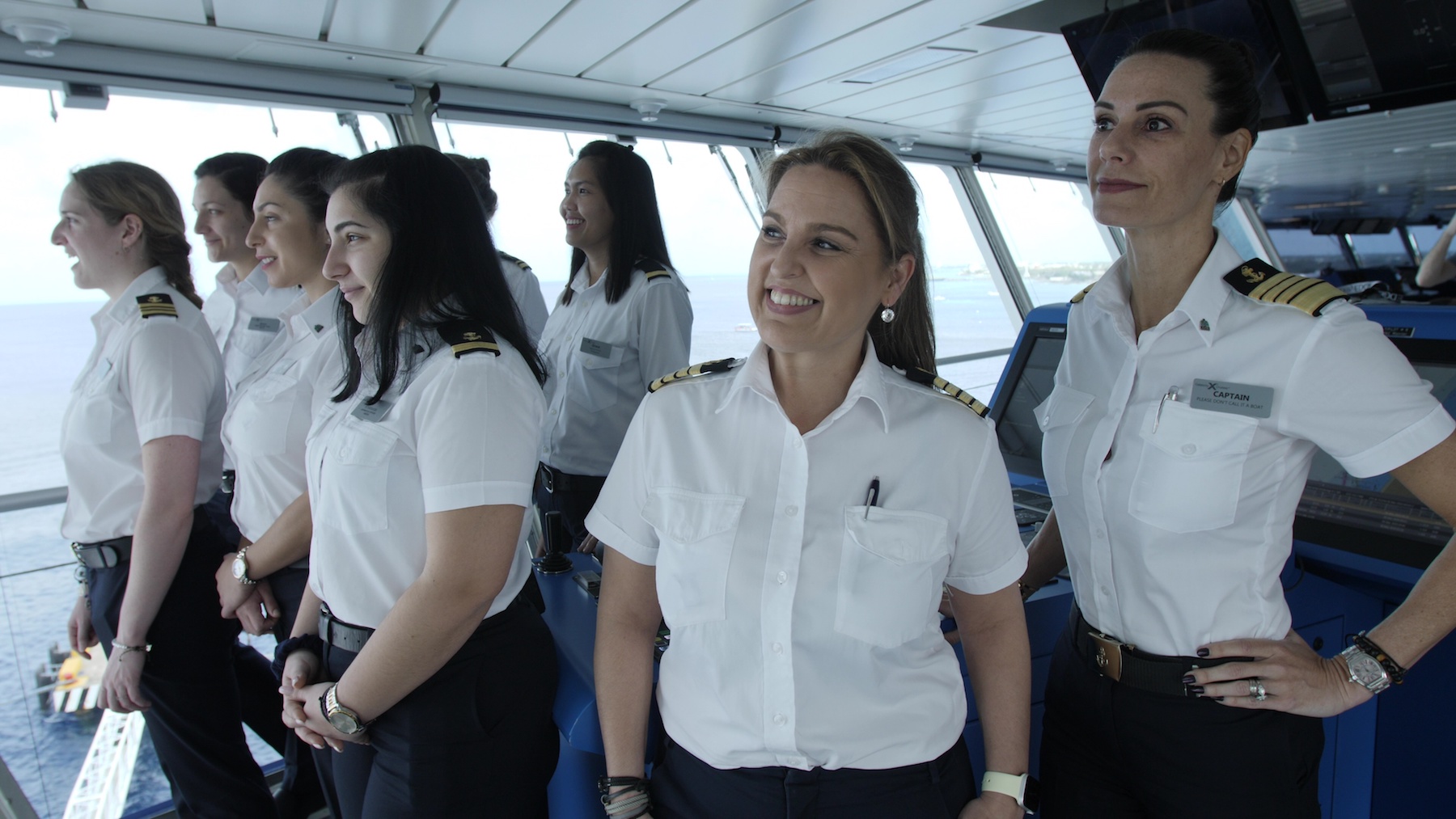 March is women's history month; a time to recognize the contributions of women both large and small that have changed our lives for the better. A proud feminist I celebrate women every day. My first encounter with a strong woman was with my mother. She was an activist and community leader who inspired me. I then had the good fortune to work for, and with, the brilliant Congresswoman Bella S. Abzug (D-NY), a leader in the woman's movement. 
So it is exciting to know my favorite cruise line, Celebrity Cruises, celebrates and honors women. They are a leader in naming women to high positions. Their President and CEO is the dynamic Lisa Lutoff-Perlo, who has been a catalyst for positive change in the 200-year-old industry. 
Celebrity proudly announced that 32 percent of its bridge officers are woman. This is an amazing statistic in an industry where less than 2 percent of mariners are women.  To celebrate International Women's Day, Celebrity is changing its global "X" logo to "XX" on its social media channels in honor of the female chromosome.  They are doing this to celebrate all those who identify as female. This symbolic display supports this year's #BreakTheBias international theme. They will project the 'XX' on their newest Ship, Celebrity Beyond, which is helmed by the first female "Start Up" Captain, Kate McCue. Captain Kate, as she is known, was appointed in 2015 as the first, and still only, American female ship captain. 
When Captain Kate takes the helm of Celebrity Beyond this spring, she will be surrounded by an accomplished nine-person bridge team, including an international group of four female officers: Chief Officer Rachel Arnold (UK); Second Officer Dionysia Giapappa (Greece); Third Officer Gifty Adu Gyamfi (Ghana); and Third Officer Antonina Kolodziejczyk (Poland).  I look forward to cruise with Captain Kate and her crew. 
When asked about Celebrity's commitment to women, President and CEO Lisa Lutoff-Perlo said, "Looking back at how far we've come in six years is quite extraordinary, and speaks volumes to the leadership and shared vision of the talented men and women I work with every day. Now, we have incredible women from 19 countries and at all levels of maritime leadership to inspire girls in this awe-inspiring industry that opens up the world with the transformative power of travel. We are so proud to pioneer this path and keep at this work so everyone who dreams of a career on board a cruise ship - whether they identify as male or female - encounters a new standard across the seven seas."
I have sailed on many Celebrity ships and will again in October on a transatlantic cruise from Rome on Celebrity APEX. Am already booked for 2023 on the Beyond. Now with my travel agent Scott Moster at scott@myluxcruise.com,  am putting a group together for a February 2024 trip to the Galápagos Islands on the beautiful Celebrity Flora. Knowing there are so many women mariners working for Celebrity guarantees safe travel. 
Congratulations to Celebrity Cruises on your work to make equality for women a reality on the seven seas.