Celebrate Volta Park This Weekend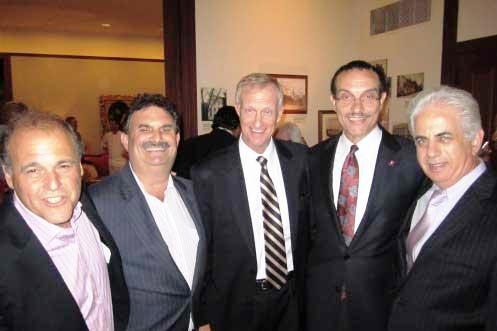 Please join the Friends of Volta Park in celebrating our beautiful park!
June 8, 2012 is the 17th Annual Cocktail Party and Silent Auction at Georgetown Visitation School from 7:00 - 9:00 pm.
Purchase tickets here or at the door.
This events is a great chance to catch up with friends and neighbors you haven't seen all year and support Volta Park. You may also go to the website and make a donation even if you can't attend Friday.
Please support Volta Park!
Also – join us for Volta Park Day Sunday, June 10th from 3:00 - 6:00 pm.
Community picnic, BBQ, softball game, children's games, dunk tank and more.
Thank you in advance for attending and supporting Volta Park!
Tennis Tournament
2012 Volta Park Tennis Tournament
Saturday, June 9th: 9:00 am & 11:00 am
Mixed doubles, round-robin format
To sign up, email colcloughanne@hotmail.com
Flea Market
Drop off your donations at the Basketball Court on Sunday, Volta Park Day, anytime after 10:00 am, Sunday June 10th. Flea Market is open for business from 3 pm to 6 pm to buy stuff. As for donations, we will take: household/kitchen items, gardening things, furniture, sports equipment, bikes, toys, baby equipment (car seats, strollers, etc.), electronics, DVD's, video games, linens, coffee table books (no paperback books), art work, etc. No clothes please.
Softball Game
East vs West Softball Game
Sunday, June 10th from 2:00 -3:00 pm
This game is a time honored tradition because of the friendly "East/West" rivalry. All who play get an East or West hat and the winning "side" gets their name on a plaque displayed behind home plate. Bring your glove to Volta Park to support your side of Wisconsin Ave. All who know how to play are welcome – the game is more geared toward adults but age 7 and above are welcome.
For more details or to RSVP please reach out to James Patterson - jamespatterson7@gmail.com
Volta Park Day
Please come to Volta Park between 3 & 6 pm. While at the park you will enjoy fresh grilled hamburgers and hotdogs, plenty to drink and fun for the whole family. There will be live music, a flea market, a dunking tank, moonbounce, moonbounce obstacle course, and plenty of games to entertain children of all ages.