Celebrate New Year's Eve with The Bridge & The Trongone Band at The Hamilton Live!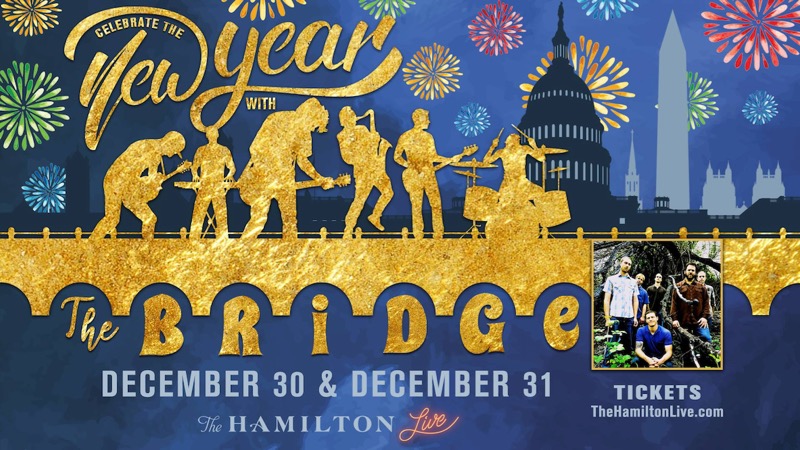 Ring in 2019 with a special New Year's Eve featuring The Bridge and The Trongone Band at The Hamilton Live!
Enjoy a complimentary champagne toast at midnight, party favors, and a packed dance floor.
Doors open at 7:00 and show starts at 8:30 pm.
The leaders of The Bridge have traveled an enormous distance to get where they are; all the way from living off-the-grid on a remote Hawaiian farm—in Kenny Liner's case—and chafing in the buttoned-down corporate world—in Cris Jacobs'—to create a formidable band that's fed by hometown roots and laced with wanderlust. Jacobs (vocals and guitar), Liner (mandolin and beatboxing), Dave Markowitz (bass and vocals), Patrick Rainey (saxophone), Mike Gambone (drums), and Mark Brown (keyboards)—otherwise known as The Bridge—have come into their own, covering unbounded musical territory with no shortage of verve and striking a rare balance between high-quality songs and sharp instrumental interplay. They have the tools to see their expansive musical vision through, starting with the unorthodox nature of their lineup: string band elements powered by a plugged-in R&B- and roots rock-ready rhythm section, heated by keyboard and horn and, here and there, seasoned with syncopated beatboxing.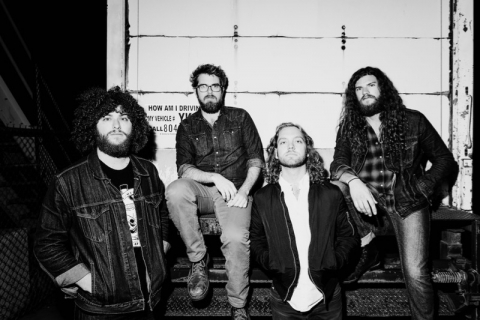 Hailing from Richmond, VA, The Trongone Band is touring in support of their 2017 debut album, "Keys to the House", released on Harmonized Records. With a sound that Paste Magazine likens to the "freak-outs of My Morning Jacket with the Muscle Shoals-inspired Leslie speakers and The Band's narrative storytelling", The Trongone Band is turning heads and making an impact on the Southern Rock 'n' Soul and Americana scenes.
*/
Purchase tickets here.