Celebrate George with the Dames Feb. 20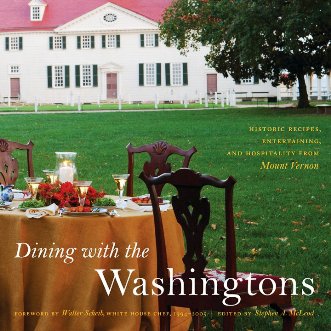 On Wednesday, February 20th at 6 pm, join the National Society of The Colonial Dames of America in D.C. as they host a cocktail hour, lecture and book signing to celebrate our first President's birthday at The Dumbarton House.
Stephen A. McLeod, assistant to president and CEO of Mount Vernon, will discuss the book he edited, Dining with the Washingtons. This book combines vivid photography with engaging scholarly writing to explore the menus, diet and styles of entertaining that characterized the beloved home of the nation's principle Founding Father. Click here to register and for more details. 202.337.2288
Dumbarton House is located at 2715 Q Street.