Celebrate Bike To Work Day in Georgetown May 15th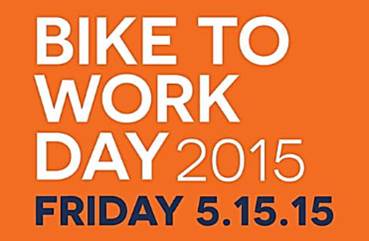 The Georgetown BID, along with Commuter Connections and the Washington Area Bicyclist Association, invites everyone to participate in Bike to Work Day on Friday, May 15, 2015 from 7:30 to 9:30 a.m.
Join nearly 17,000 area commuters for a celebration of bicycling as a clean, fun and healthy way to get to work. The Georgetown BID is sponsoring a "pit stop" where commuters can enjoy refreshments, snacks and bicycle-themed giveaways.
Once again, the Georgetown Waterfront Park will be the site of our pit stop. Last year, the popular location drew approximately 400-500 riders on their way to work creating a fun start to the day! Registration is free. All registrants will automatically be entered in a drawing to win a free bike. The first 14,000 people who register will also receive a free T-shirt.
To find out more and to register for our Georgetown Waterfront Park pit stop, please click here.
For questions about the event or to volunteer, please email events@georgetowndc.com.