Celebrate 77 Years of Dumbarton Oaks Park April 14th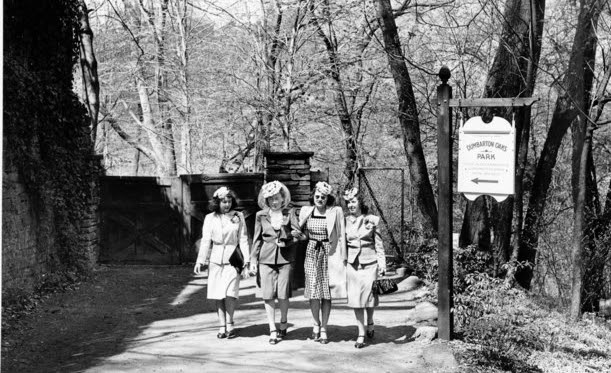 Celebrate 77 years of Dumbarton Oaks Park Saturday, April 14th from 9:00 am to 2:00 pm.
The Park opened on April 12, 1941 with over 1,000 visitors its first day.
Each year, the public, partners and volunteers gather together to celebrate the importance of landscape in the city and the legacy of Dumbarton Oaks Park.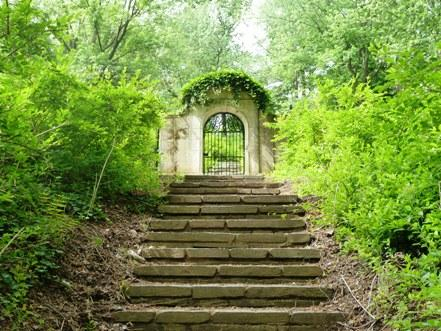 PARK STEWARDSHIP VOLUNTEER HOURS: 9 am-11:30 am Contribute to The Potomac Watershed Cleanup day and bag debris near the stream banks. All ages welcome. Tools, snacks & training provided. Please RSVP with Oakstaff@dopark.org.
REIMAGINING AN URBAN WOODLAND GARDEN: 9:00am-12:00 pm Join Claudia West and landscape architect Liza Gilbert for a hands-on tour of Dumbarton Oaks Park. The collaborative dialogue will reveal the creative process of revitalizing this Urban Woodland Garden designed by Beatrix Farrand while engaging participants in field-based master planning. Learn More.
PARTNERSHIP EXHIBIT & ACTIVITY FAIR: 11:00 pm-2:00 pm enjoy Secret Garden Strolling tours, park partner interactive exhibits, children's activities, art in the park, music and more. With thanks to community partners, gracious volunteers, donors, and Rock Creek Park.
ENTER AT THE TOP OF LOVERS' LANE, approximately 3060 R Street in Georgetown.
*/
For more information, please visit Dumbarton Oaks Park.