CBS Radio Hosts Working Women at Sequoia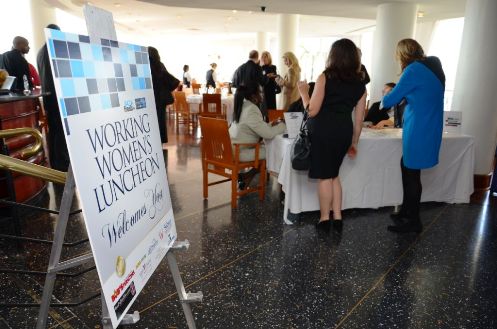 99.1 WNEW-FM and 94.7 FRESH-FM hosted a Working Women's Luncheon at Sequoia Restaurant at Washington Harbour on November 14, 2012. Three panels: on small business entrepreneurs, women who climbed the corporate ladder, and fearless women leaders were moderated by Amy Morris, morning anchor of All News 99.1 FM WNEW.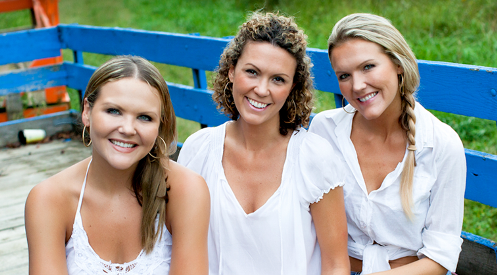 The Pie Sisters of Georgetown - Alli, Erin and Cat Blakely - represented the small business entrepreneurs. All three sisters agreed that do your research; listen to advisors and mentors; everyone has advice so filter it and take what you want and follow your gut instinct, as it is your business. Alli and Erin agreed maintaining your focus of what you want your business to do is the key to success. Cat explained the significance of using social media such as Twitter and Facebook to promote your business and to figure out a way to market your great product while being caught-up with work explaining she will be covered in flour and take time to photograph the freshly baked pie to post on twitter; Facebook and Instagram. Bottom-line, you have to let people know what you are doing.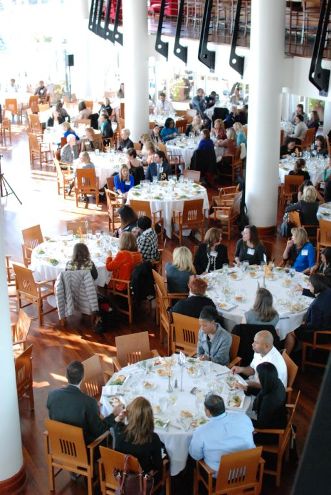 Catherine Meloy, President & CEO of Goodwill of Greater Washington; Katherine Hurley, Principal of Infinity Financial Group; and Jennifer Cortner, Vice President of Discovery Creative spoke to lessons learned climbing the corporate ladder. Meloy stated the importance of giving herself and her staff one day off from email and text messaging, so every Saturday after midnight there are no more emails or texts for 24 hours. Additionally, learning to be in the moment and not have the constant running mental check-list of what you need to do next and rushing through what is before you. Hurley spoke to the importance of prioritizing and taking time to "enjoy the after-dinner walk with your husband" knowing that all the emails will still be there. Cortner spoke to the significance of delegating, communicating what you are doing with your work colleagues and why, and learning to say "no."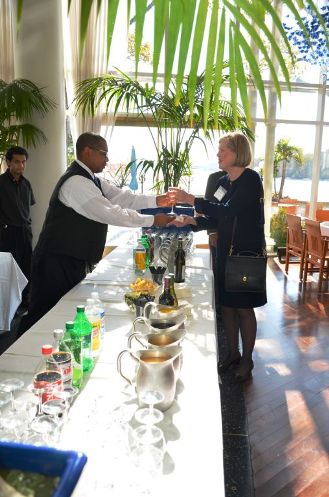 Nell Merlino, Creator of Take Our Daughters To Work Day, Leader of Make Mine a Million $ Business and Author of Stepping Out of Line observed that most women try to fit everything on one table: family, career, friends, and community.
They only give their career so much space at the table to accommodate demands of family, friends and community. Instead, women should shift their thinking believing they can actively pursue their biggest goals, dreams, ideas, and passions right now. Theresa Alfaro Daytner, CEO of Daytner Construction, said to think outside gender roles; be fearless; and challenge yourself. She shared her story of learning not to limit yourself, which has led her to building a construction company grossing $18 million annually. Fiona Macaulay, Founder & CEO of Making Cents International headquartered in Georgetown, said it's all about emotionally giving yourself permission to let go of your fears or whatever is holding you back from pursuing that business idea in your head and just do it!
99.1 WNEW-FM is a new CBS owned all news radio station and features traffic reports with Lisa Baden weekday mornings.