A Cautionary Tale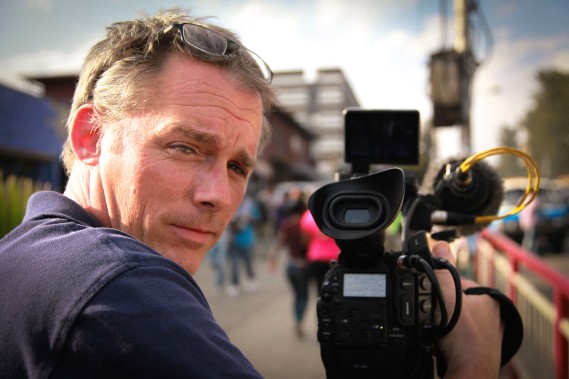 Imagine, if you will, that you and a colleague are working on a project and a month or so later you suddenly find yourself in the middle of a maelstrom. That's exactly what happened to Neal Broffman and colleague Elisa Gambino while on a shoot for Johnson and Johnson's maternal and infant health and their global initiative in Africa in March of 2013. The shoot was like any other shoot and would have continued to be such had they not also been working alongside Sanjeet Tripathi. We'll connect the dots.
Broffman and Gambino are two former longtime CNN international journalists based out of CNN's London, Rome and Moscow bureaus for more than a decade. They covered revolutions, upheaval and human triumph across Europe, the Middle East, Africa and Asia. They subsequently created One Production Place with a collaborative approach to film-making grounded in their vast experience for a unique artistic vision. But what happened in March of 2013 was not on their storyboard.
"The day we came back from the shoot, Sanjeet went back to New York and Elisa and I went back to Atlanta. We had worked together for a couple of weeks," Broffman told Hollywood on the Potomac. "It was on that day we got back that was the day Sanjeet found out that his brother Sunil had gone missing. We offered as much emotional support as possible and helped with some video work while they were looking for Sunil." Both Broffman and Gambino followed the story for a month from Atlanta.