Catoctin Creek's favorite winter cocktails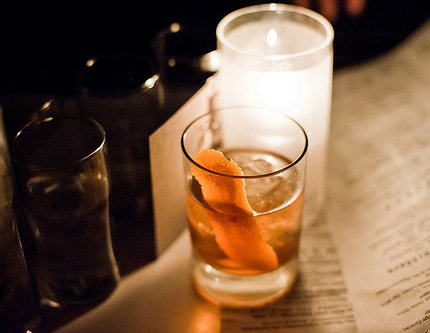 Spice up your dinner party or night out with one of Catoctin Creek's innovative cocktails. Looking for something classic, something sweet, or channeling your inner James Bond, these cocktails recipes will satisfy.
For the suave and debonair drinker: The Ghost of Vesper Lynd
3 ounces of Catoctin Creek Organic Watershed Gin
1 ounce Catoctin Creek Organic Mosby's Spirit
1/2 ounce Lillet Blanc
Twist of lemon peel
Modern twist on "Them good ol' boys drinking whiskey and rye": Horse's Neck
1 1/2 ounces of Catoctin Creek Organic Roundstone Rye
Splash of ginger ale
3 dashes of lemon bitters
Lemon twist
1 large ice cube
(Recipe courtesy of The Chesapeake Room)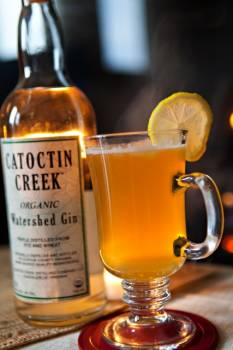 Best for those who have a sweet tooth: Farmhouse Lavender Lemonade
2 oz Catoctin Creek Organic Watershed Gin
1/4 cup lemon juice
3 tbsp. honey
1/2 cup water
Lavender spring, fresh or dried
Combine lemon juice, water, and honey in a small saucepan, stirring over low eat. Add lavender sprig and bring the liquid to a simmer on low heat for 15 minutes, but stir occasionally and do not bring it to a boil. Pour the hot honey-lavender lemonade into a large mug and add 2 ounces of Catoctin Creek Gin. Stir, and remove lavender sprig before serving.
(Recipe courtesy of Kristen Hartke)
Visit Catoctin Creek for more cocktail recipes, and find out where you can find them in Washington, D.C.