Cate Blanchett weathers storm in Georgetown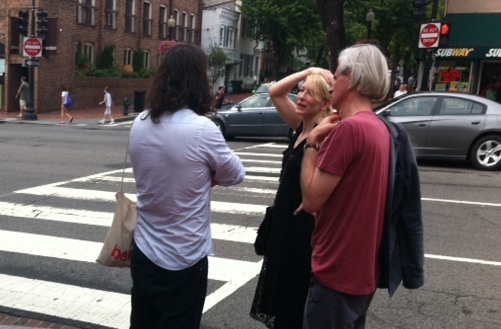 In a season of hurricanes and quakes, Oscar-winning actress Cate Blanchett sought out a bit of stability on the historic streets of Georgetown Thursday. St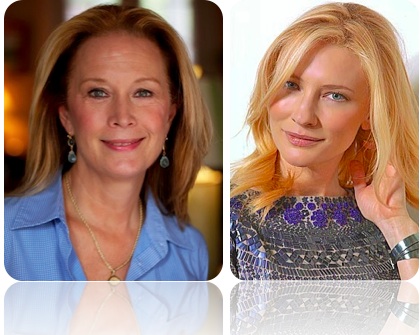 anding outside of Dean & Deluca, she discussed the streetscape with two companions with a cinematic look. Were they scouting a future movie?
The Georgetown Dish has suggested that Blanchett play the leading role in the film adaptation of Carol Joynt's Innocent Spouse.
Meanwhile, Blanchett is in town starring in a new adaptation of Chekhov's Uncle Vanya at the Kennedy Center by her husband and co-artistic director of the Sydney Theatre Company, Andrew Upton. The production runs through Saturday, weather permitting. Blanchett plays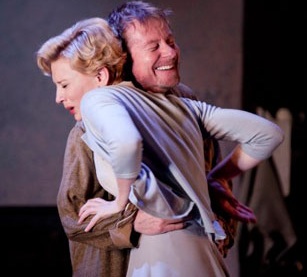 Yelena, wife of Professor Serebryakov who visit Uncle Vanya and his niece Sonya, setting off disarray and a few consuming love affairs, each of which withers in disappointment.
"I've always wondered what she did during the day," said a Washington theatergoer who recently saw the actress in Uncle Vanya. "Her role is so intense I would have to sleep all day to recover."
Blanchett looked rested and fresh, however. It is the second time in recent years she has spent time in Washington. The Sydney Theatre Company's production of A Streetcar Named Desire, which starred Blanchett as Blanche DuBois at the Kennedy Center, received rave reviews.