Cat Ommanney launches her new book Inbox Full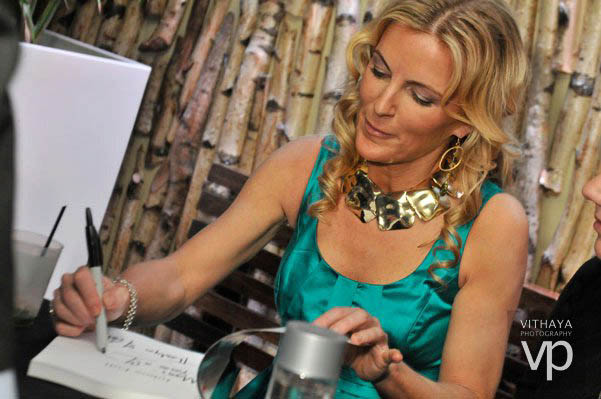 Disclaimer: I am friendly with some of the women in the Housewives of DC, Further disclaimer: I am friendly with some of their significant others, friends and children. But here's the thing…I love Cat. I do. And here's why: Because she is not afraid to call it as she sees it, has my favorite British sense of humor, salty language, and…did I mention she calls it as she sees it?
Friday night, Cat Ommanney, one of DC's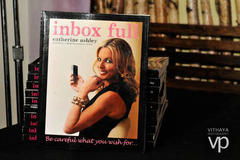 'Housewives' launched her new book, Inbox Full to a packed house at Eden. Looking resplendent in an aqua dress, the UK native delighted guests of the event by not only her appearance, but her candor. She describes her book as "a cross between Eat, Pray Love and Bridget Jones' Diary." Sounds iike a 'must read' to me. As you might have guessed, the title refers to emails and text messages received throughout her earlier years. Ah...technology..the gift that keeps on giving.
Ommanney discusses a past that includes incidents from everyone from a British prince to other celebrities, noting that the book is "raw" and bridges the divide between celebrity and the man on the street. Of the Housewives, she explained her potentially negative first few episodes which blossomed to a more positive image by the end of the series were a little difficult at first, but the season ended well..
Say what you want of the series, Cat's perspective is very down to earth. She seemed comfortable sharing her life with her fans who showed up in droves to celebrate her first foray into the publishing realm. Guests to the private event included media types as well as 'friends and family' of the club, and her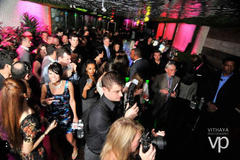 fellow Bravo series cast members, Mary Amons, Ebong Eka and Paul Wharton.
She explains that it was her husband that got her involved with the series when Newsweek looked as though it had gone bust, and her struggles from being almost homeless to her current successes. "the book is real, true and relatable," Ormmanney explained. "my life is as real as anyone else's, and I hope that with this I can inspire courage and show everyone that there is hope regardless of what circumstances may be."
Inbox Full is available on Amazon.com and will soon be available at Barnes & Noble.