Casino Royale Raises Funds for Luke's Wings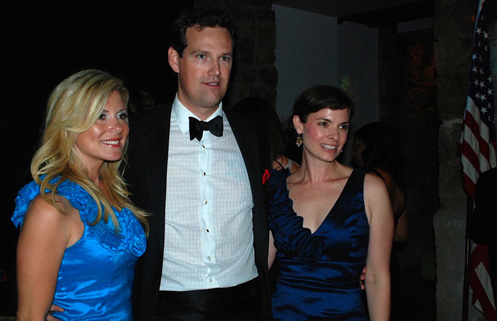 Members-only club L2 played host to a charity fund raiser on Friday night for Luke's Wings—a non-profit which provides free airline
Image

tickets to people with family members in far away military hospitals, like Walter Reed. The event, "Casino Royale 2010," featured gambling and a "Bond girl" costume contest. Co-founders Fletcher Gill and Sarah Wingfield were there, but Luke himself, who inspired Gill and Wingfield to found the non-profit years ago (you can read the story here), was out of town. Guests in the neon-lit, mod decorated club were jovial and laid-back. A film projecter silently screened the bizarre finale of the 1967 version of Casino Royale while guests gambled for a chance to win a television, jewelry, or furs from corporate sponsors. Bond girl-style waitresses offered food and champagne as veterans intermixed with Luke's Wings donors. When a friend bragged about his golfing abilities, veteran Captain David Woodard joked, "It's all about the spring in your foot—literally." Co-founder Gill said he was pleased with the turnout, especially on a holiday weekend. He said the event had taken in between $6 and 7 thousand in corporate sponsorship and about the same amount in ticket sales, plus whatever was made in chips that evening. Many of the guests were regular supporters of the charity,
Image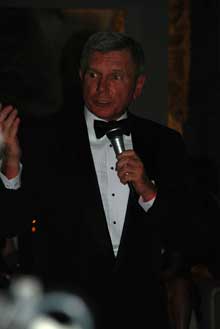 and some were even its beneficiaries, like Emily Schichtl and Danielle Woodard, whose husbands had both been at Walter Reed Hospital for more than two years. Luke's Wings flies Schichtl's husband's family up from Arkansas. Woodard, who lives with her two year old in Georgia, where she goes to college, said that Luke's Wings had flown her in to D.C. four times since January. "It makes a huge difference. Whenever I have some free time, I call them up and they're always on it. Without them I wouldn't have seen my husband since Christmas. This helps with some of the stress." Her husband, Captain Woodard, echoed her words when he spoke
Image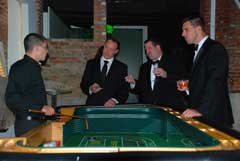 to the guests at the event. Recently, he said, his 22-month-old son had cried himself to sleep looking at photos of his father while he and Danielle were back in Georgia. "Danielle got on the phone with Luke's Wings, and in two days, my son was with me," Woodard said. "This means the world to my wife and I and my son."
Neighbors Gene St. Clair, Matthew Crymbley, and Leif Olson try their luck at the craps table
Image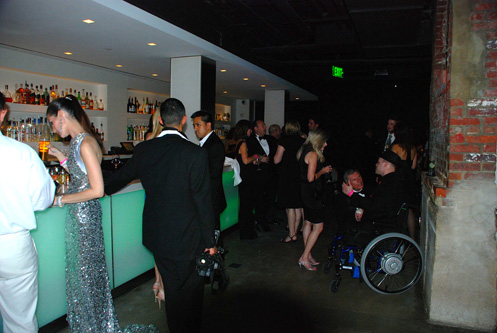 Image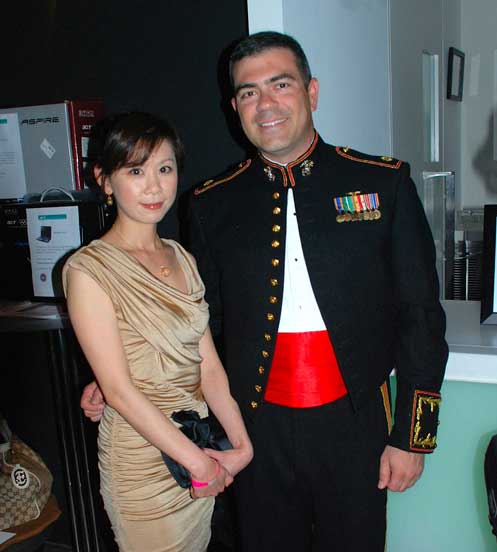 Chris and Mingyi Georgi
Image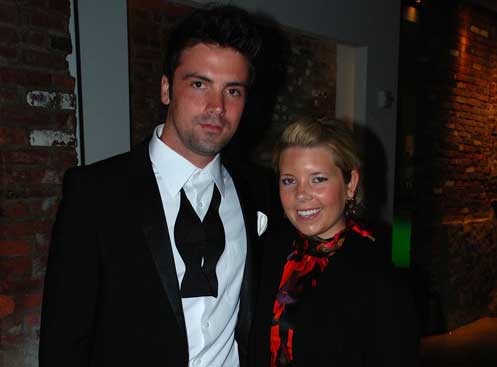 Sam Sanders and Bisnow's Mary Kate Rasa
Image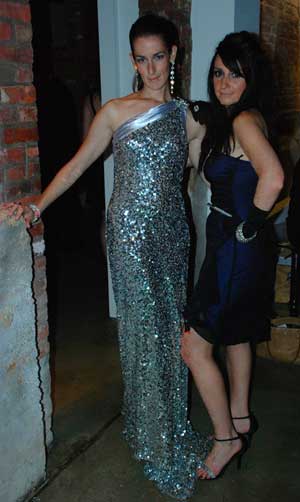 Natalie Cartner in an lavish silver gown poses with General Growth Properties' Nichole Devolites
Image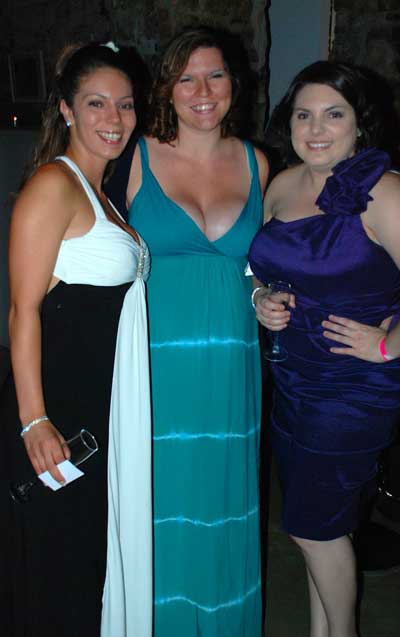 Danielle Woodard, Emily Schichtl, and Luke's Wings volunteer Jennifer Magerer
Image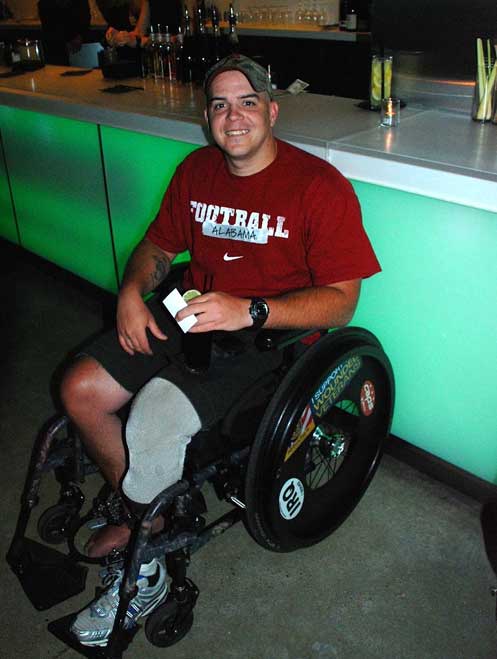 John Moore, veteran