Carter at 'Camp David'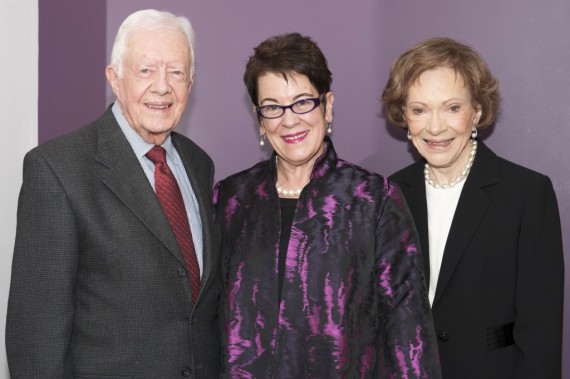 "To say this is one of the most important stories to put on our stage is a complete understatement," said Artistic Director of Arena Stage Molly Smith at the world premiere of Camp David. "It's important to be reminded of a moment—now 35 years ago—when people from very different cultures and perspectives risked their lives and careers and put themselves on the line personally, intellectually and spiritually by sitting down to forge an agreement." Hollywood on the Potomac was there on opening night in 2014 and chatted with the stars and filmmakers.
"Through Lawrence's (Pulitzer Prize-winning author Lawrence Wright) brilliant script," she noted, "this incredible cast and with the incomparable access and research provided through Gerald Rafshoon, audiences will viscerally experience the complex and deeply human process of these pivotal negotiations."
The pivotal negotiations to which she was referring became known as the Camp David Accords where a treaty was formed between Israel and Egypt by then respective Presidents Jimmy Carter, Menachem Begin, and Anwar Sadat.