Carrots in the City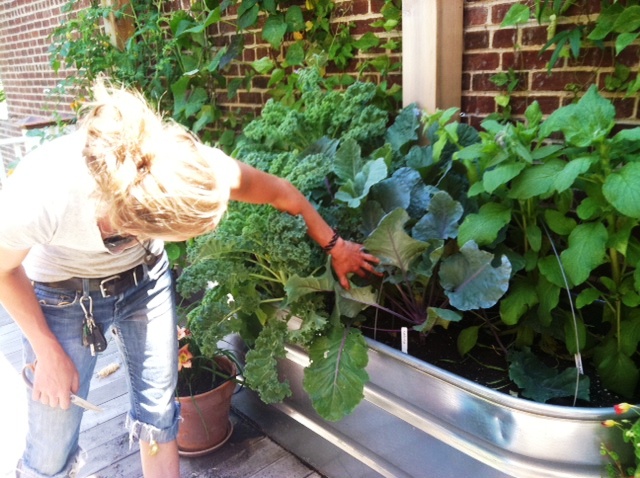 Meredith Sheperd stretches her tan, sinewy arm toward a vine clinging to a brick wall. She snaps off a purple bean.
"Here, try it. Eat the whole thing," she says. Then she grabs a sprig of lemon balm from a nearby container. "This wards off mosquitos," she says.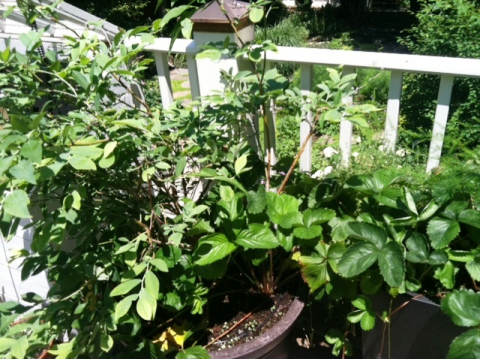 Sheperd is standing on an upstairs terrace in Georgetown, surrounded by the fruits, vegetables and herbs of her labor. Rosemary, thyme, basil, squash, cucumbers, kale. Even a kumquat tree.
With a weathered wicker sofa shaded by an over-sized yellow umbrella, and surrounded by pots of nasturtium, the setting looks like a country house in the south of France, not the west side of Georgetown. But it's the home of National Geographic CEO John Fahey and his wife Heidi Fahey. Heidi, a gourmet cook, can often be found gathering items from their rooftop garden to cook for dinner. That's why they hired Sheperd, the founder of an organic gardening service called Love and Carrots, to install and maintain their vegetable and herb oasis in Georgetown.
The Faheys once had a farm in Purcellville, Va., that Sheperd managed. "Even though we no longer had the farm, I still wanted a vegetable garden in the city, " Fahey says. With Sheperd's help, the Faheys now have access to run-of-the-mill vegetables, like carrots, squash and peppers, to more exotic ones, like Scarlett Runner beans and Kohlrabi. "I always considered myself a foodie," Fahey says. "But now I've become more of a foodie when it comes to vegetables."
Sheperd started Love and Carrots three years ago with only a handful of clients. Now she has seven full-time employees and has installed 140 gardens in and around the city, including several restaurants and the French Embassy. The 29-year-old grew up on a sheep farm in Woodstock, Vermont, so farming is in her blood. "My mother was visiting a few weeks ago and came to work with me every day."
In June, Sheperd's company won Green America's People and Planet award for "socially and environmentally responsible businesses." Sheperd says she'll use the $5,000 prize money to set up a new composting site.
Another area Sheperd is exploring is beekeeping. She's installed hives for several clients, noting that city bees produce more honey than country bees. "It's because the flowers and vegetation are more accessible and closer together for the bees." According to Sheperd, one hive can yield 100 lbs of honey.
Turns out, a trip to the city is bountiful for both Sheperd and the bees.