Carol Schwartz at Christ Church Feb. 8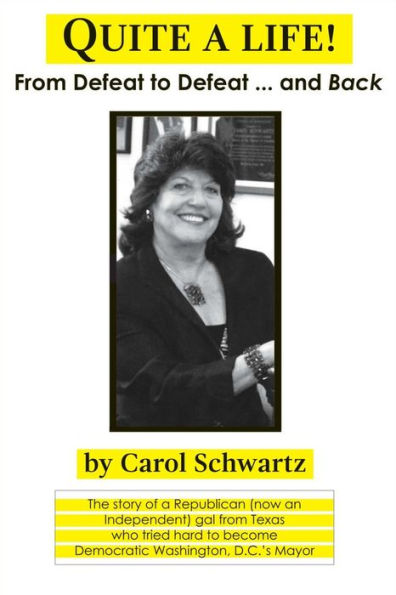 Georgetown Village invites the community to hear Carol Schwartz discuss her new memoir, Quite A Life! From Defeat to Defeat and Back on February 8, 2018 beginning at 6:00 pm at Christ Church, 3116 O Street in Georgetown.
Carol knows about the dynamic world of local politics having served for 16 years on the DC Council. She will talk about her life with characteristic candor and share her opinions with unbridled honesty – and humor.
Please call the Georgetown Village office at 202.999.8988 to attend as light refreshments will be provided.
Georgetown Village welcomes all to attend community lectures at no cost.