Carol Joynt's Latest: a memoir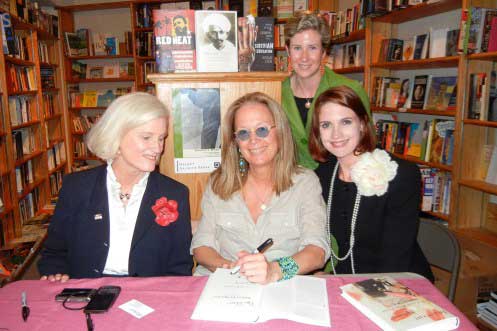 Carol Joynt seamlessly blends several lives into one. She is archetypical Georgetown, with a full career in the national media as writer and producer for Walter Cronkite, Larry King, David Brinkley and Chris Mathews. And she is a powerhouse/boldface local personality, as owner of the fabled Nathan's restaurant that for so many years held down the southeast corner of Wisconsin & M Streets, as creator of the Q&A Café, as Washington correspondent for the NewYorkSocialDiary.com, as the survivor of sudden widowhood and as a successful single parent.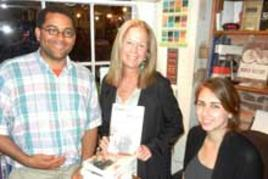 Now she has brought it all together in a compelling memoir, Innocent Spouse, and once again she is combining the national and the local media. An exclusive excerpt is in the April VOGUE, she's been on the Today show and she will be on The Jim Bohannon Show this Wednesday.
And of course, she's not neglecting her Georgetown fans. Carol's first Washington event was on Friday at Bridge Street Books on Pennsylvania Avenue, next to the Four Season Hotel and she made sure it was as local as possible, with the refreshments from Furin's, La Chaumière and Potomac Wines & Spirits, Inc. The crowd was tightly packed in the small store and sales were brisk.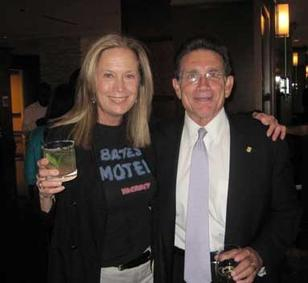 Later, Friends joined Carol to celebrate the launch of another "Innocent Spouse" -- a new mojito-like cocktail at the Renaissance Hotel Dupont on New Hampshire Ave. between L and M Sts. Friends of Carol are invited to visit the bar and order the drink, because the hotel, led by General Manager Matt Felix, is running a contest pitting Carol against local celebs like 107.3's Tommy McFly, Pamela Sorensen, Rich Amons and others who will each have a drink named after them.
Each month from May through December 2011, the mixologists of M Bar & Lounge at the hotel will present intriguing cocktails inspired by those and other notable Washingtonians for hotel guests and locals to enjoy while raising money for charity.
All proceeds of the series of signature cocktails will benefit the Children's Miracle Network, a non-profit organization dedicated to saving and improving the lives of children by raising funds for children's hospitals. Renaissance Dupont Circle Hotel will match the donation to the Children's Miracle Network for the most popular RX Cocktail.
Children's accepts all children as patients without regard to their ability to pay. That's where Marriott is stepping in.
"The gap between what funds are available to children and what funds are needed is critical," said manager Matt Felix. "That is a need we're committed to supporting."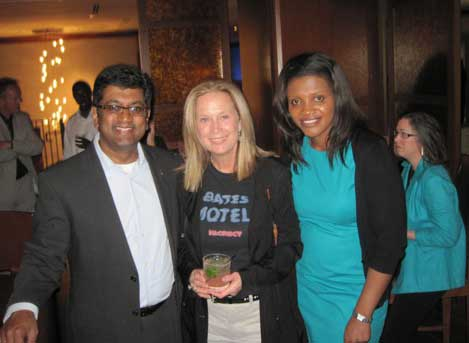 The local refreshment suppliers: