Carol Joynt's "Innocent Spouse" hits bookstores today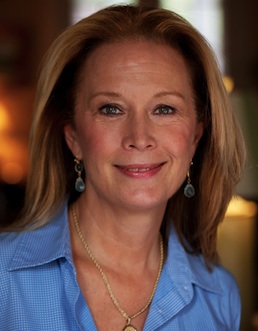 Carol Joynt is an Emmy Award-winning network television producer, Washington writer, interviewer, blogger, photographer...and Georgetowner. Today marks the release of her first book, "Innocent Spouse,"a sometimes rollicking, sometimes terrifying memoir filled with Georgetown lore and personalities. Carol was kind enough to offer a few secrets about her technique and her approach to her art. But first, an excerpt....Bravissima, Carol!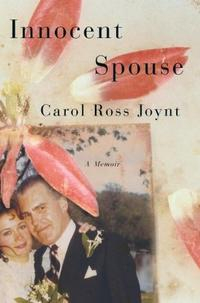 When I walked into that room, all I saw was the large, dark conference table. It reminded me of the first time I walked into a bedroom with a man, and all I saw was the bed. There were three lawyers and the accountant. The lead lawyer carefully explained that Howard had been under investigation before his death for federal criminal tax fraud, and the case against him covered both our personal taxes and the taxes of the business. I was his sole heir, and this was now my responsibility. The case was not strong enough to indict Howard when he was alive, but the IRS wanted its money. I was the defendant, and I owed them almost $3 million.
Why did you write this book?
I'm a storyteller, a reporter, and this was the story I lived for 12 years.
How does it feel to be called an "author"?
Easily one of the sweetest words in the vocabulary.
When did you first think about becoming a journalist, what inspired you?
I was 13 years old, mad for Paul McCartney and thought if I became a reporter we would meet, fall in love, and walk hand in hand into the sunset. Then, I discovered newspapers and bylines and realized actual people wrote those stories, were on the front lines of world events and history and that's where I wanted to be. I've not met Paul but ironically we both ended up as an innocent spouse, each in our own way.
Who are your role models and why?
I've had the great fortune to work with some of the most talented people in journalism and television and I've learned something from each of them. Merriman Smith had a dogged, no BS attitude toward his job as a White House reporter. Walter Cronkite, especially, because he represented the best in journalism. I learned important interviewing techniques as a producer for the masters: Charlie Rose, Ted Koppel and Larry King.
Do you ever have writer's block? How do you handle it? What cures it?
I'm too superstitious to answer that, meaning if I'm honest I might tempt fate. Nonetheless, getting my early training in the wire services—where I had to dictate whole stories off the top of my head, and with punctuation-- taught me that no matter what, you produce.
What piece of writing or broadcast are you most proud of?
Writing? My memoir, Innocent Spouse. No question. I'm a sprinter, so to write a whole book was an accomplishment that put me in league with the long-distance runners. Also, the eulogies I gave at the funerals of my mother, my husband and my father. Broadcast? Probably the hour-long Charlie Rose interview with Charles Manson I produced for CBS News, which won me a network Emmy Award. I'm proud, too, of the talk show I created in a bar, The Q&A Café, which will have its 10th anniversary in October.
What is your writing routine?
Mornings are best, always. I like to get some exercise, get the juices flowing, and then sit down and write. My "office" is a small and cluttered ground floor hall space with a door to the outside, meaning there's a view. I can write through lunchtime, but when I get tired I put it away and stop for the day. When I'm not at home I send notes to myself on my Blackberry. They range from thoughts and words to whole sentences and paragraphs.
Where do you get inspiration?
Being outdoors on a long walk or run is where I most often find my muse. I can be listening to music or news and then suddenly, boom, I'm into a flow. Sentences pop into my head and I can't wait to get home to put them down, work on them, and get them right.
Has your recent experience with cancer affected your writing? Has it changed your perspective? How?
It has not touched my writing, except in my being candid about it. As for perspective, it put a healthy brake on any risk of runaway ego.
What is your next book?
There are a few intriguing ideas I'm kicking around, but for the moment I plan to savor the publication of my first book.
Check out the book and congratulate Carol at one of her upcoming events.