Carol Joynt joins Georgetown "family" for an intimate reading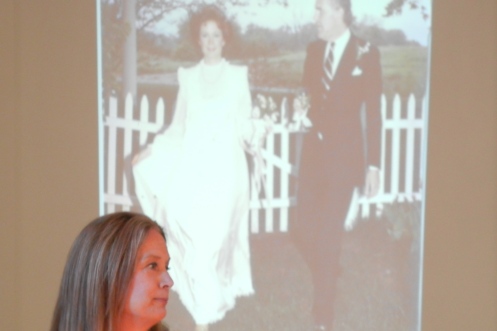 A clear, moving sound rang clearly through St. John's Church on O Street Sunday -- the sound of Carol Joynt's even, clear, resonant voice as she read from her new memoir Innocent Spouse to an engrossed audience. While the stories she told were undoubtedly familiar to this audience of neighbors and friends in Georgetown – the marriage and sudden death of her husband, Howard, the interrupted career in broadcas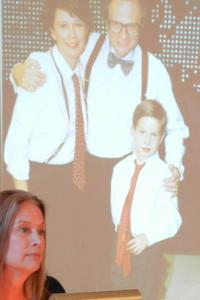 t news, parenting a son, and trying and failing to keep the iconic Nathan's bar/restaurant open – it was different hearing the words come directly from her. It was more immediate, more real, more surprising and the thoughts clearer. It was family.
Innocent Spouse, Joynt's memoir, is a moving, sometimes hilarious, sometimes terrifying account that should be on every Georgetowner's "must-read" list.
The community event was sponsored by the Georgetown Business Association, The Georgetowner and Georgetown Cupcake and is under the direction of the DC Public Library Foundation to benefit the Georgetown Public Library (Peabody Room-repository for Georgetown history), and the Children's Programs.