Carmen dazzles at new Royal Opera House in Oman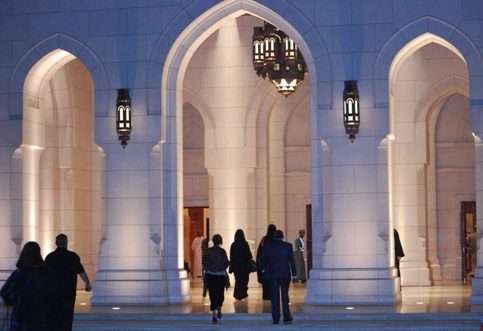 The acoustically splendid Royal Opera House in Oman is a treat not only to the senses but one that should make opera houses all over the world sit up and take notice. A group of D.C. travelers to the Middle East were mesmerized by the magnificent new structure that opened only two months ago. It staged a production of Bizet's Carmen that brought the international audience to its feet in praise. "It's incredible that Oman would make this significant investment in an opera house, as opera houses everywhere are struggling, and several opera companies in the U.S. have folded, " said Daryl Glenney, an opera buff and political consultant who travelled from the exclaves of D.C. to sit in an orchestra seat reserved even before the building opened. "This opera house is state of the art," she marveled. "Bravo, Muscat!"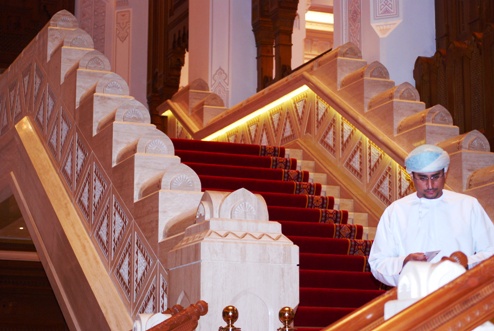 Consultants from the Kennedy Center advised in the construction and administrative setup of Oman's new opera facility. The opera house first opened with a production conducted by Placido Domingo. Each seat has its own screen that shows lyric translations in Arabic, English, and a choice of other languages airplane style with the screen embedded in the back of the seat ahead. The Carmen cast of more than 150 plus two live horses found plenty of space on the massive stage. The orchestra pit stretches the width of the stage. An awesome touch is that the conductor is lighted and raised up so that he seems to be conducting from the middle of the front row and the audience can view his moves. But it is not a distraction. There was a slight glitch in our ticket strategy. We had purchased tickets online before the opera house was opened. When we presented them to the ushers , they said three of our four seat numbers "didn't exist" anymore. Ah ha, we Americans thought, the fire marshall may have nixed the original arrangement, perhaps for narrowing an aisle too much. But never mind , the ushers had anticipated the problem and had an Excel spreadsheet with nearby alternate locations for the small number of seats that hadn't made the final cut. The style reflects traditional elements of Islamic architecture such as the use of massive stone and timber, combined with delicate carvings, mosaics and Islamic patterns. The floors of marble from Oman supplement the feeling of light and richness. It's a not-to-miss experience for those who want to explore this region.