Carlton Fletcher at Susan Calloway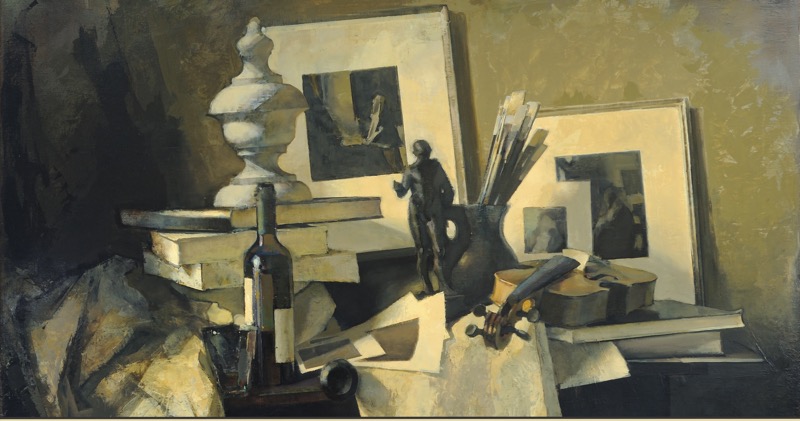 This Friday, February 16th from 6:00 to 8:00 pm , stop by Susan Calloway Fine Arts Gallery and meet Carlton Fletcher.
Event is free and open to the public.
Fletcher's first show at Susan Calloway Fine Arts encompasses a range of work from a career spanning over four decades. While this exhibition focuses on his oil paintings, it also includes several works on paper. Subjects include still life paintings, studio scenes, Potomac River views, and street scenes depicting Washington, DC, Venice, Florida, and a number of Italian cities, including Rome.
While Carlton's works are, for the most part, formally composed, closer inspection leads the viewer towards a distinct sense of deconstruction. Lines and borders are often actually the impression of line. The rigid compositions are undercut by the loose and painterly way he outlines natural elements and renders the built environment with soft, yet structured, brushwork. These constructed scenes are even more compelling when natural elements are included, especially in Carlton's more recent works. Trees become painterly splashes of green, clearly representational but trending towards abstraction in a way that sets them apart from the architectural elements they disrupt. Carlton's landscapes, often familiar scenes from the Potomac, are far less formal than his grand still life paintings or city scenes and represent a freer, more dynamic style, while still in keeping with his larger oeuvre.
Susan Calloway Fine Arts Gallery is located at 1643 Wisconsin Avenue in Georgetown.
*/