Carl Reiner Receives Honorary Degree from Georgetown University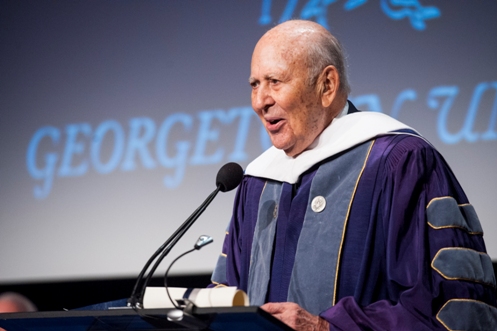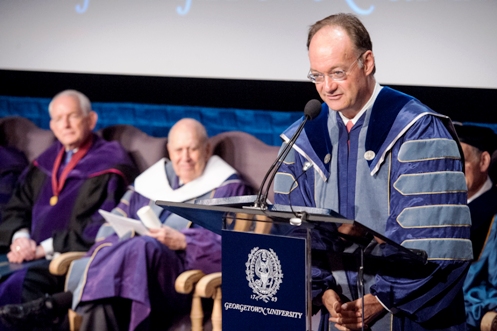 Carl Reiner was honored Tuesday at Georgetown University for his comedic genius. In a full academic ceremony at The Paley Center for Media in Beverly Hills, Calif., he received an honorary degree (Doctor of Humane Letters).
Reiner was a student in the 1940s and studied French with other soldiers at the School of Foreign Service as a part of the Army Specialized Training Program before being shipped out to the Pacific. He says his "biggest triumph" as a comedian was when he impersonated his professors in a Christmas show he was asked to put on in Georgetown's Gaston Hall. There are photos of soldiers at Georgetown during this time that you might like, I'll also have photos of him in cap and gown late tonight.
Read more here.