Carl Colby On His Father, CIA Director William Colby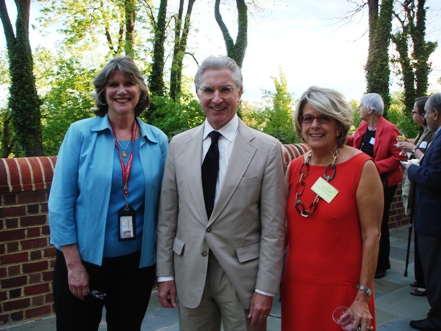 Georgetowner Carl Colby captivated the audience at the Citizens Association of Georgetown meeting as he talked about his new documentary film, The Man Nobody Knew: In Search of My Father, CIA Spymaster William Colby.
Image
Following a reception on the terrace of the Georgetown Library overlooking the city, more than 100 people reconvened in the library meeting room to see a clip from the film about former Georgetown resident, William E. Colby, who was the Director of the CIA . Carl said he made the film to "find the father who was a ghost-like presence in the family home" as well as tell the story of the intelligence officer who became a major force in American history. William Colby rose through the ranks of "The Company," and was involved in covert operations in hot spots around the globe. He swayed elections against the Communists in Italy, oversaw the coup against President Diem in Saigon, and ran the controversial Phoenix Program in Vietnam, which sparked today's legacy of counter-insurgency.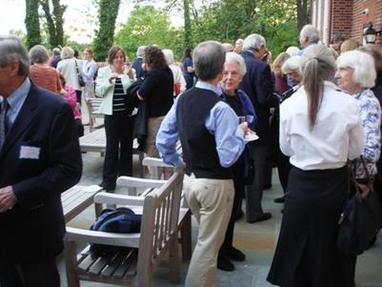 Carl recounted stories about his father's friendship and admiration for Wild Bill Donovan; parachuting into Nazi-occupied Europe as a young OSS officer (and almost shooting the resistance contact by mistake!); along with his reservations about the Bay of Pigs operation. When Carl asked about the latter, his father said "I didn't support it but I didn't resign because I'm not a quitter. I can do more from the inside." Carl drew the portrait of an intensely loyal man who respected the chain of command but who communicated little with his family. As a child Carl said to him "I hear you are like James Bond," to which his father replied "Let's just keep it our little secret."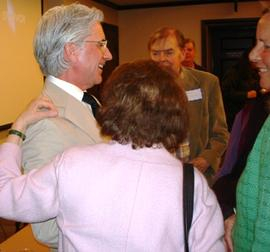 The film, now available on DVD and Blu-Ray at Amazon, Netflix and at First Run Features is a mix of rare archival footage, never-before-seen photos, and interviews with the "who's who" of American intelligence, including former National Security Advisers Brent Scowcroft and Zbigniew Brzezinski, former Secretary of Defense Donald Rumsfeld, former Secretary of Defense and Director of CIA James Schlesinger, as well journalists Bob Woodward and Seymour Hersh. Carl said these interviews were not easy to get "just because I am the son" and explained to the audience how he convinced people to talk to him about his father.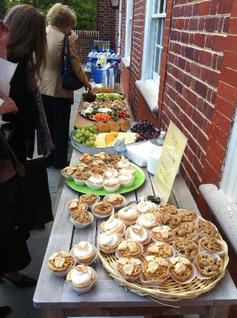 Carl, who was born in Washington and graduated from Georgetown University, was greeted by a number of people who knew him or his parents over the years. He graciously acknowledged the family friends, journalists and intelligence community people in the audience during the Q+A session.
Guests also enjoyed a special display of CIA and intelligence related books, media and photos put together by Georgetown Library Manager Lucy Thrasher.