CARE Speakers Reach For Compassion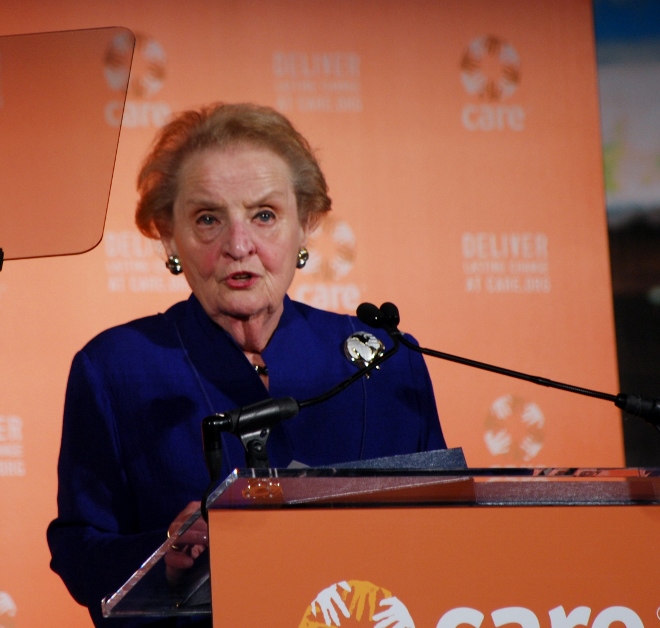 Former U.S. Secretary of State Madeleine K. Alright delivered an impassioned talk to CARE's 2016 National Conference Monday night on the importance of aiding displaced people around the world.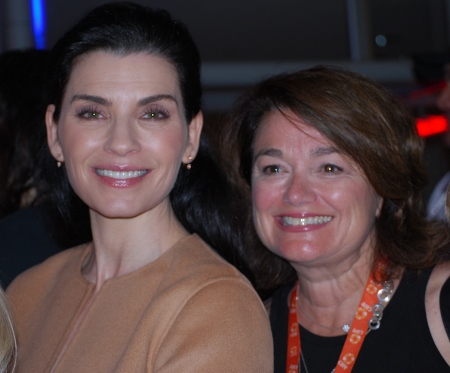 Albright, lamented what she labeled a "deficiency of compassion" in politics today. She wondered how the United States can lecture other countries unless there is a "more compassionate response" from this nation and "if we aren't doing more ourselves." Mrs. Alright, who was born in Prague, noted that she, as a young girl, and her parents came to America from a foreign country (Czechoslovakia). President and CEO of CARE USA Michelle Nunn presided over the event at the Ronald Reagan Building which "celebrated 70 years of the CARE package." CARE is a humanitarian organization fighting global poverty. Among its missions is to deliver emergency aid to survivors of war and natural disasters. Berta De Pablos-Barbier, vice president of marketing for Mars Chocolate North America, announced a one million dollar donation for a partnership with CARE for use in improving the life and business acumen of women in emerging nations.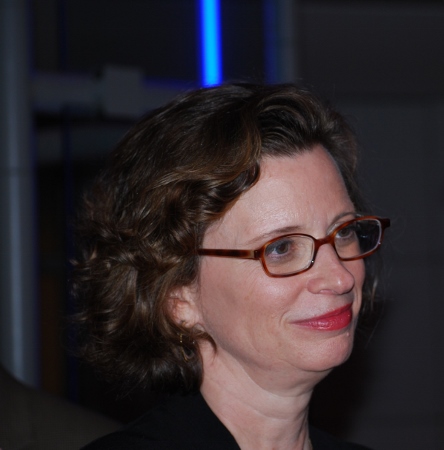 Actress-producer Julianna Margulies of CBS' TV series "The Good Wife," mixed and mingled at the reception and dinner, which drew some 350 guests. At the ceremonies, Margulies presented "Delivering Lasting Change" awards to Sandra Bitarova, Houda Atassi and Maria Alabdeh for their work in helping the Syrian people. All three, who themselves fled Syria, were in attendance to accept the honor. The event was held in conjunction with CARE's National Conference in Washington, D.C.