CARE Goes Global with #MeToo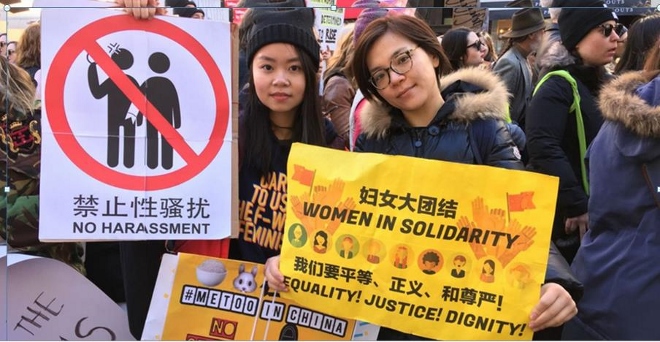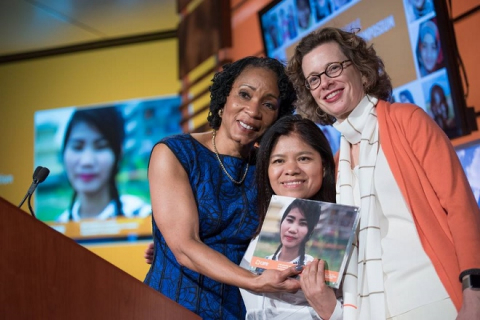 Twenty-five percent of men worldwide would never survive a Senate hearing and media firestorm even if they were otherwise eligible for a Federal judical appointment in the United States. Why not? They believe, according to a CARE survey, that it is okay to demand sex from women who work for them.
Calling it a "moment in time," with the spotlight on #MeToo, Time's Up, and the Judge Kavanaugh confirmation hearing, CARE's CEO & President Michelle Nunn opened a "HerStory" symposium by citing the CARE survey of sexual harassment in the workplace done earlier this year in eight countries including the U.S., the UK, and Egypt. That opinion poll also showed that one-third of the women surveyed around the world experienced gender-based violence; that rose to 80% in Bangladesh, more than 66% in South Sudan, and 63% in Egypt.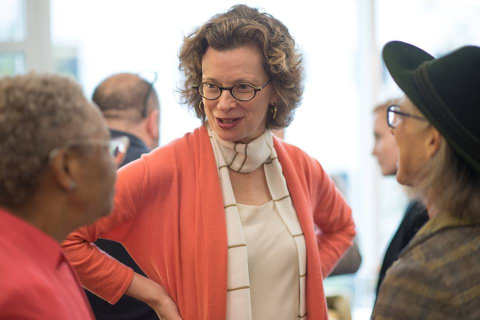 Alluding to the controversial Senate vote on the Supreme Court justice, Helene Gayle, CARE president emeritus, said, "The events of the last few weeks are somewhat discouraging," but she implored the audience to "keep our voices strong." Gayle said she "does take heart how the #MeToo Movement is bringing to light" the issues of sexual misbehavior.
And, on the brighter side, 63% of men and women in the CARE survey believe that change is coming.
CARE's confab, which drew 250+ to George Washington University's Jack Morton Auditorium on Tuesday, was held to explore the impact of gender-based violence in the lives of women and girls everywhere.
"Now more than ever, women are taking back the workplace, fighting for their right to be heard and breaking the secrecy surrounding sexual abuse and harassment. The #MeToo Movement has given power to women in the United States. Now is the time to highlight the effects of the movement worldwide," said Nunn.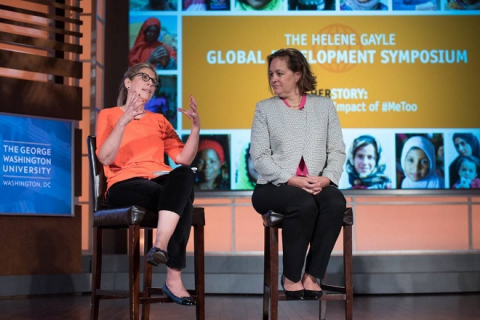 Speaking at the Helene Gayle Global Development Symposium on how to empower women and girls through grass-roots and top-down changes were Henriette Kolb, gender secretariat at the International Finance Corporation; Emily Bove, former executive director of Women Thrive Alliance; Ekene Osakwe of CARE Nigeria/and Rollins School of Public Health, Emory University; Carla Koppell, distinguished fellow at Georgetown University Institute for Women, Peace & Security; and Marcelina Bautista, founder of the Center for Support and Training for Domestic Workers in Mexico, among others.
Bautista was presented the 2018 Helene Gayle award for her dedication to women's empowerment in the work place.
The moderator was Raj Kumar, founding president and editor in chief of Devex, a social enterprise and media platform for the global development community.
CARE works around the globe to achieve social justice, save lives and defeat poverty.
Attending the symposium Global Leaders Network members Janet Lewis and Martha Rees and as well as supporter Peter Ackerman.