CardMunch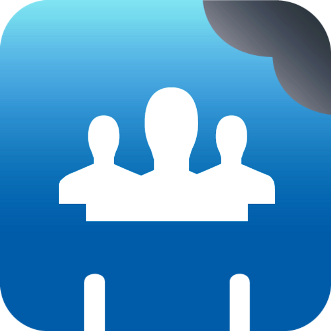 Thank you, Daryl Judy for introducing me to CardMunch and for reminding me that people are way cooler than OCR.
For those of you with an iPhone and a Linkedin account, and who've never heard of CardMunch, this 'basic app' is as essential as FlashLight and Uber!
Since the company explains it better than I can, here goes:
Real Humans, Not Computers
Every business card you submit is transcribed, edited and reviewed by multiple workers to guarantee accuracy. Our workers even crop the company logos from business cards!
CardFlow Mobile Rolodex
With a simple flip of your phone, experience a stunning view of all your business cards. Flip through them and access your contacts' info easier than ever before.
1-Tap LinkedIn Invites
Just scanned an important business lead? Connect via LinkedIn with just one tap. Expanding your professional network has never been easier!
Full-Text Search
All your contacts are fully searchable, whether by name, address, or even notes. Unlike the standard iPhone search limited to names and companies, CardMunch indexes all your contacts' information.
Auto Image Capture
Just hover your phone over a business card! We'll automatically detect when the card is in range and take the picture. Use Multishot mode to submit a stack of cards at once.
Dual Address Books
Never worry about cluttering your phone's address book. Store contacts in the CardMunch or iPhone addressbook, you have the flexibility to choose.
Synced Contacts
Never lose a contact again! CardMunch backs up and syncs all your contacts to your web account and phone. You can log in to any phone and recover all your contacts.