Car2Go Comes to Georgetown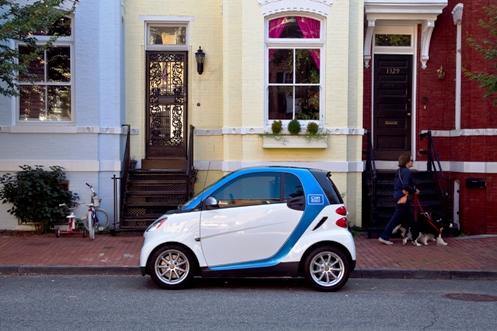 If you're suddenly noticing cute little blue and white Smart cars around town lately, you're not alone.
Last Saturday, Daimler North America Corporation launched their innovative low-emission urban mobility shared use vehicle service here in D.C.
As they say, membership has its privileges. With car2go, all it takes, says Katie Stafford, "is a low, one-time membership fee and you're set to roll. Whether you're up for a quick shopping trip or a drive out to Blue Ridge Mountains or to the beaches of Ocean City, car2go is just what it sounds like: a car to go."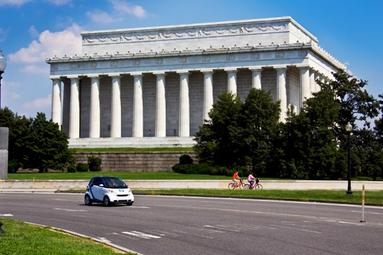 You can reserve a car ahead of time, or simply pick one up on the spur of the moment all over D.C. When you're done, simply park the car back within the Home Area and the car2go D.C. service team takes care of the rest. Member registration is currently available online at WashingtonDC.car2go.com. For a limited time, all new members who use the promotion code CAPITAL will receive 30 free minutes of driving time, and currently the one-time $35 membership fee is being waived.
The car2go Washington D.C. office is located in Dupont Circle at 1710 Rhode Island Avenue, NW.