Caprese Salad: A Simple Summer Dish in 5 Minutes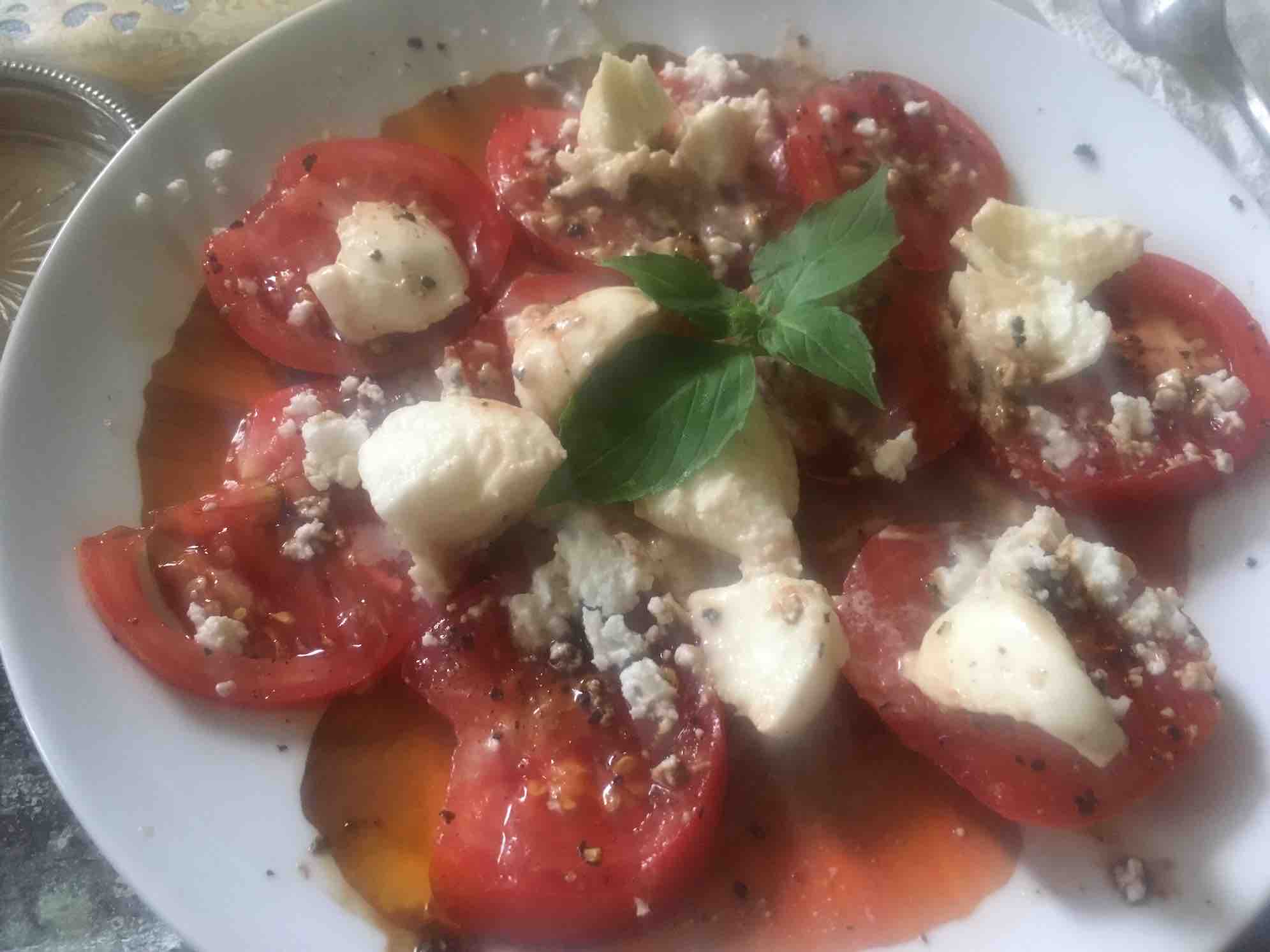 Summertime, when the livin' is easy... preparin' meals should be easy too. With an abundance of fresh, natural and locally grown ingredients, there is no need to cook or spend more than five minutes in the kitchen preparing something delectable, mouth-watering, and perfectly balanced nutritionally.
Simply slice some vine-ripe tomatoes on a plate, spread about three ounces mozzarella (and a touch of goat cheese, if you wish) on top, add a sprig of fresh basil - all from the Farmers Market. Sprinkle fresh extra virgin olive oil, balsamic vinegar, salt and pepper on everything.
Effortless! Only a plate and knife to rinse, and a fork to clean.
Nutritionally, this is a perfectly balanced meal, because it comprises the following four/five elements:
At least half the plate is a fruit or vegetable,
It contains three ounces of protein,
The protein source is dairy,
It's topped with a heart-healthy fat, the freshest extra virgin olive oil you can find.
The only element potentially missing is a whole grain. So add a hardy, toasted slice of whole rye or whole wheat bread with a shmear of olive oil and garlic. Or, smother a one cup serving of whole grain pasta with the salad.
Perfetto!