Cap City Ball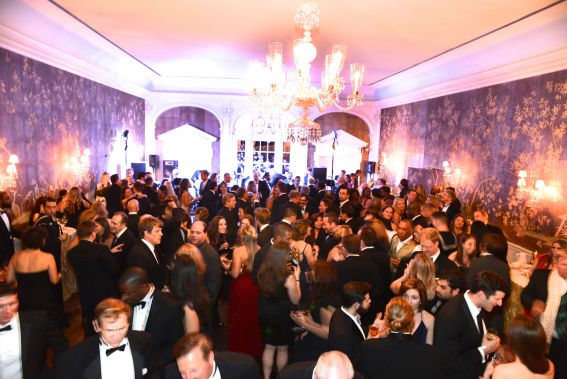 What can we tell you about a black-tie marathon night that began at 7pm Saturday and went on until the after-party ended at three a.m Sunday? Lots.
They partied hard and thoroughly at the Capital City Ball at Georgetown's City Tavern Club, where three hundred and fifty party-goers sashayed through four floors of fun on Saturday night. If that weren't enough at one o'clock the hardiest went on to K Street's handsome Malmaison for the after-party.
From the top floor Sponsors Lounge to the lower level where winners collected their silent auction trophies, there was a lot happening. The ball always promises "Open bar and heavy hors d'ouevres"—and keeps its word with four bars among three floors, no disappointingly long lines.