Can't stop the dancing at CAG gala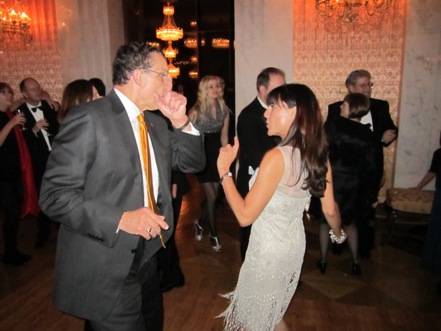 They all danced: Jack Evans, the councilmember, Sharon Lockwood of Georgetown Village, Davis Kennedy, publisher of the Current Newspapers, Mark Plotkin, WTOP commentator, Mayor Vincent Gray and date Linda Greene and Jennifer Altemus, CAG president, all wouldn't, couldn't, refused to stop rock'n to the non-stop Motown, Disco, 70s Funk music of on the Right On Band on Friday evening in the grand ballroom of the Russian Embassy on upper Wisconsin Avenue.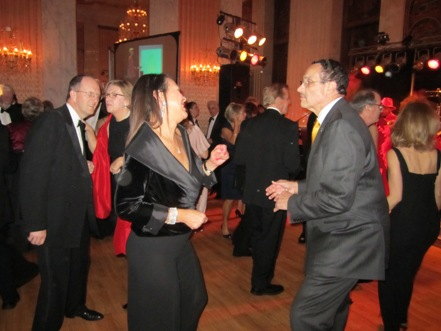 The crowd was there for the annual CAG (Citizen Association of Georgetown) gala, to raise money for worthy causes, to honor worthy members of the community and to eat good food and dress up – black tie for the gentlemen, ballroom dresses for the ladies.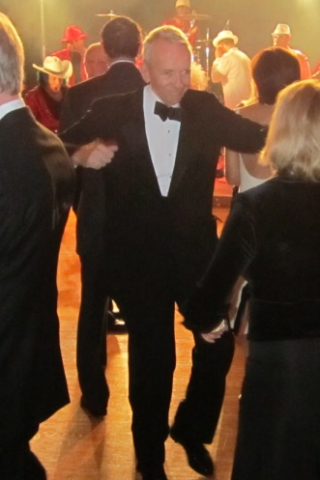 The evening began with the usual, inauspicious preliminaries. Dignitaries, such as the Ambassador Sergey Kislyak, the Mayor and Councilmember Evans were recognized and spoke while people politely mingled, half listening, half not.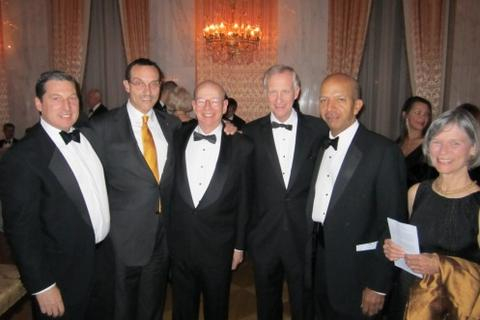 There was more enthusiasm for the two honorees, John Richardson, for bringing back Volta Park, and Franco Nuschese, for making Café Milano the community asset that it is. The vigorous auctioneer elicited some sprinted bidding for some serious money for trips, restaurant meals and services.
But, once the groundwork was laid and the Right On musicians marched onto the stage, it was a different party. It was non-stop dancing for almost two hour till round 11 when the Mayor, Plotkin, Jack, Sharon Lockwood, Linda Greene, Jennifer and many more were chased from the ballroom and most headed for the after-parties up and down Wisconsin Avenue and M Street.