Candidates support more ethics, less university expansion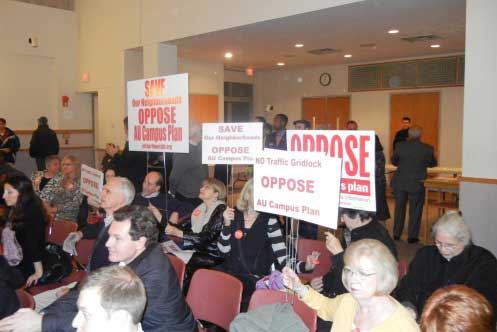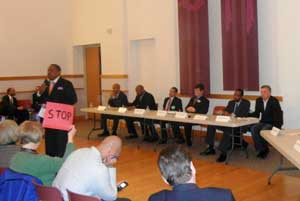 Ethics reform dominated the debate among the candidates for the at-large seat on the City Council at the Thursday forum convened by the Ward 3 Democratic Committee at St. Columba's Church on Albemarle Street, Tenleytown. From the three front-runners, Patrick Mara, the Republican, Vincent Orange, the former Ward 5 councilmember, and Sekou Biddle, the current officeholder, to the less-likely, Joshua Lopez, Alan Page, Bryan Weaver and Tom Brown, each had practiced messages to bring back ethics to the Wilson Building.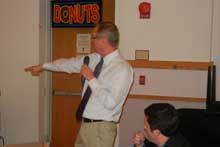 Biddle would have a committee independent of the Council: "We're kidding ourselves if we think we can police ourselves. " As the lone Republican (if elected), Mara said he wouldn't owe anyone for political favors and thereby be the "most independent [and therefore] be the ethics committee." Orange would introduce emergency ethics legislation that would force a debate that would "flush everybody out." Bryan Weaver would ban "trips on somebody else's dime," bundling of contributions, second jobs and perks, such as baseball and Verizon Center tickets. And Lopez would support an ethics committee, take a pay cut and be a full-time councilmember.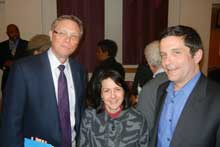 Early in the evening the moderators, Tom Sherwood of NBC4 and Mark Segraves of WTOP News referred to the prominent signs in the audience against the expansion plans of American and Georgetown University. All the candidates supported the protest in various ways. Weaver would offer height and density bonuses to keep the schools from "infringing on the community;" Orange proudly pointed to his previously stated support for the community. Mara would 'certainly listen to the neighbors [and] limit expansion." Lopez said he flat out opposes American, Georgetown and Howard expansion and Biddle would do "what needs [to be done] to keep the character of a community."
While there was general agreement to support the community against university expansion and unanimous 'yeses" to confirm Kaya Henderson as DCPS chancellor, there was divergence on taxes. Lopez and Weaver support income tax increase for the top brackets, while Mara, Orange and Biddle are generally against increased taxes. The forum started shortly before 8 pm and ended right on time at 9:30.