Candidates Support Community Review of 5333 Connecticut Avenue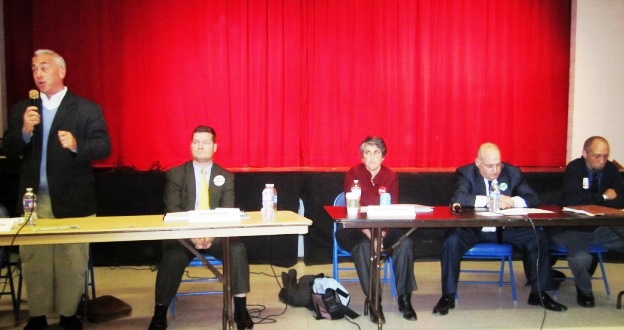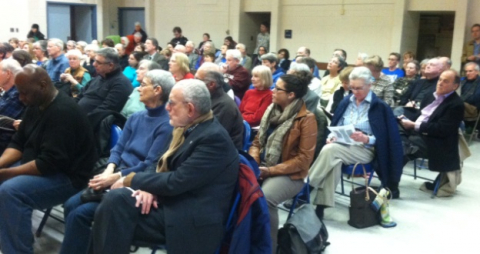 At last Thursday's forum at the Chevy Chase Community Center for the at-large candidates in the April 23rd special election, there was across-the-board agreement on one issue.
Elissa Silverman, Patrick Mara, Matthew Frumin, Paul Zukerberg and Perry Redd all voiced strong support for Ward 3 Councilmember Mary Cheh's effort to legislate community review of the planned very large apartment building at 5333Connecticut Avenue, at Military Road, planned by Calvin Cafritz and his wife, Jane.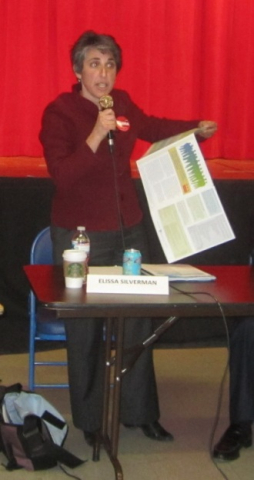 "It's like Rosslyn on Connecticut Avenue—totally out of place," said Silverman. "Of course the community should have a voice in what comes into their neighborhood." Added Mara: "I very, very strongly support Councilmember Cheh. I was an early opponent of this proposal, as documented in The Georgetown Dish. Their position was echoed by Frumin, Redd and Zukerberg.
Despite the opposition, including a detailed, five-point community analysis of violations by District agencies of building height and other regulations, these agencies are pushing ahead. The Department of Consumer and Regulatory Affairs on Wednesday issued excavate and foundation permits, allowing the work to start. The community plans an administrative appeal of these decisions to the DC Board of Zoning Adjustment.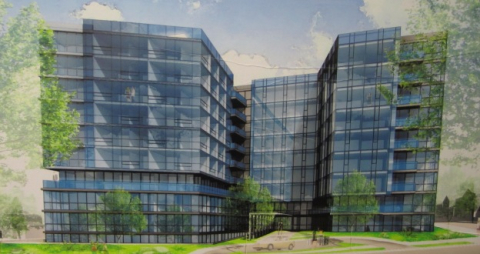 At the Monday meeting of Advisory Neighborhood Commission 3/4G, discussion focused on the during-construction traffic plan the responses from Cafritz to the 5333 Coalition's five-point list. The Cafritz representatives said they already had answered the Coalition's five points and added their building permit application was pending with the zoning administrator. They said, however, they would be back in mi-May with the promised changes the façade without any alterations to the height or building size.
The ANC voted to support the Coalition's appeal to the BZA and to send a letter to the zoning administrator and the Department of Consumer and Regulatory Affairs asking for a meeting on the Coalition's five-point violation analysis that Commissioner Randy Speck (3G03) found "persuasive on their face."