'Camelot': A Dazzling Musical From Yesterday With Hope For Tomorrow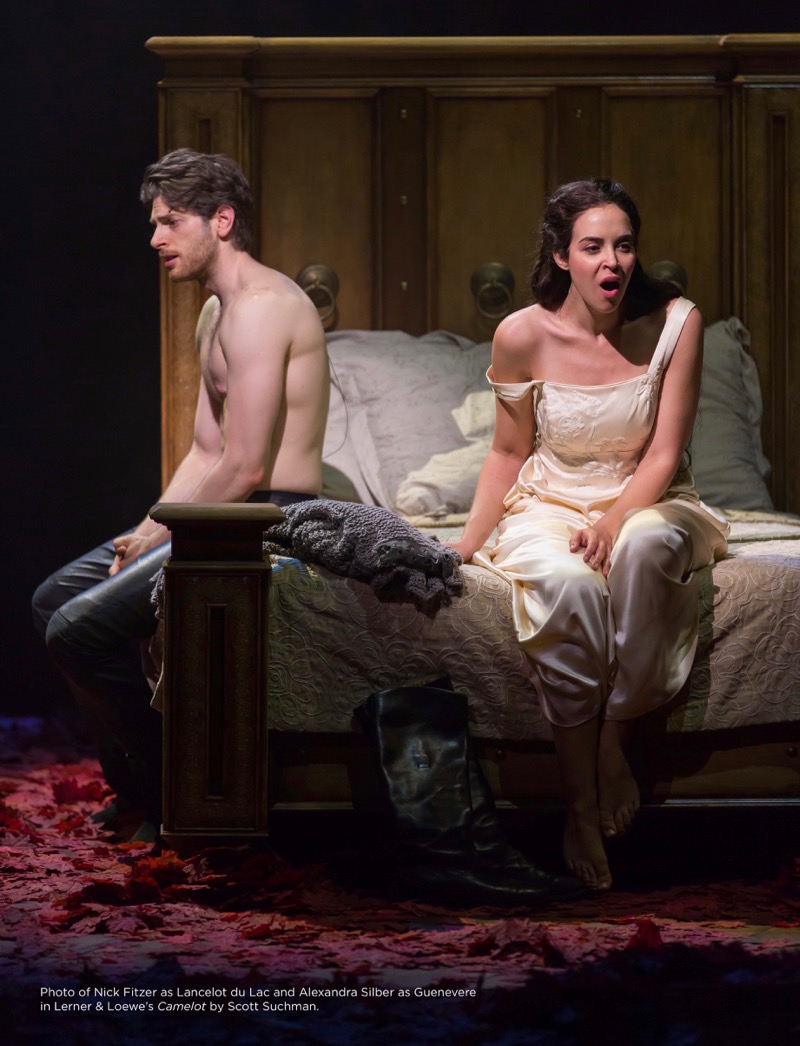 I was 13 years old when I first saw Camelot on Broadway with Richard Burton, Julie Andrews and Robert Goulet. This musical with book and lyrics by Alan Jay Lerner and music by Frederick Loewe is a throwback to a different time yet ends with a beacon of hope for tomorrow.
Michael Kahn, artistic director of the Shakespeare Theatre Company (STC), recently said "In many ways, Camelot and Arthur's Round Table were Lerner and Loewe's version of the American dream, of a world where everyone participates in the creation of a more perfect union." It made its debut on Broadway in 1960 when we were electing John F. Kennedy who at his inauguration would say, "Ask not what your country can do for you but what you can do for your country."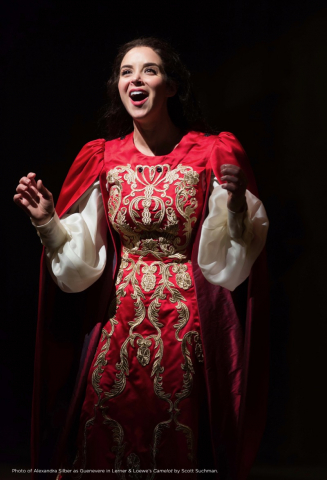 After his death, Jacqueline Kennedy would suggest his time as president was Camelot. It was reported she called Theodore White to Hyannis to make sure when he wrote about Jack he would write how he loved a song from a Broadway musical, "The lines he loved to hear," Jackie revealed, were, "Don't let it be forgot, that once there was a spot, for one brief shining moment that was known as Camelot." That is how she wanted him to be remembered and it stuck.
Award-winning director Alan Paul has shortened the original running time of the musical and in many ways improved it. Camelot is the story of a love triangle between King Arthur, Queen Guenevere and the knight Lancelot. Paul says about the musical "It's about the birth of enlightened government, love, honor and the ideals of chivalry. I'm excited to introduce this musical to a new generation nearly sixty years after it was written." King Arthur sees his knights of the roundtable as a move civilized future and eventually his son, Mordred, the one he fathered out of wedlock, returns and brings an end to the civilized world Arthur created. The final scene when a child comes to Arthur and says she will fight with him to save his roundtable and he suggests she hide, stay safe then go home and grow up to be the future makes one easily think of Mordred as Trump and the child as the resistance.
Two of the most beautiful songs from the production are "If Ever I Would Leave You" sung hauntingly by Nick Fitzer (Lancelot du Lac) and "I Loved You Once in Silence" sung by the beautiful and incredibly talented Alexandra Silber (Guenevere). Ken Clark (King Arthur) is brilliant and his voice seems to get stronger as the production moves on. Patrick Vaill (Mordred) who has been at the STC often is wonderful and the other STC regulars we all know and love Ted van Griethuysen (Merlyn) and Floyd King (King Pellinore) are their usual wonderful selves adding immensely to this production. The entire cast with their great dancing and beautiful voices make this an evening to remember in the theater.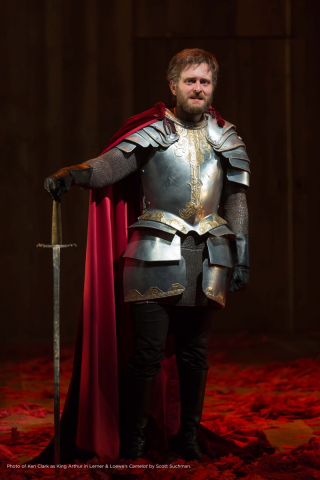 Paul has a great team working with him including Helen Hayes Award-winning Choreographer Michele Lynch. The innovative set has been created by Scenic Designer Walt Spangler, and the incredible costumes, and they are all dazzling, are by the very talented designer Ana Kuzmanic. Lighting Design is by Robert Wierzel and sound design by Ken Travis. The ten member orchestra adds a beautiful richness to the show.
For those of us who are older, this musical brings back memories of a better time; of fairness and decency. For the young it shows we can do better than we are today. In some ways it's chilling to watch and listen to at a time when day after day we see the destruction of our democracy by the Trump administration.
*/
Camelot has been extended until July 8th but I suggest you get your tickets now before they sell out.