Culture
|
January 26, 2023
|
CAG Presents Georgetown's African American History
Georgetown Business Improvement District sponsors a CAG presentation on African American History.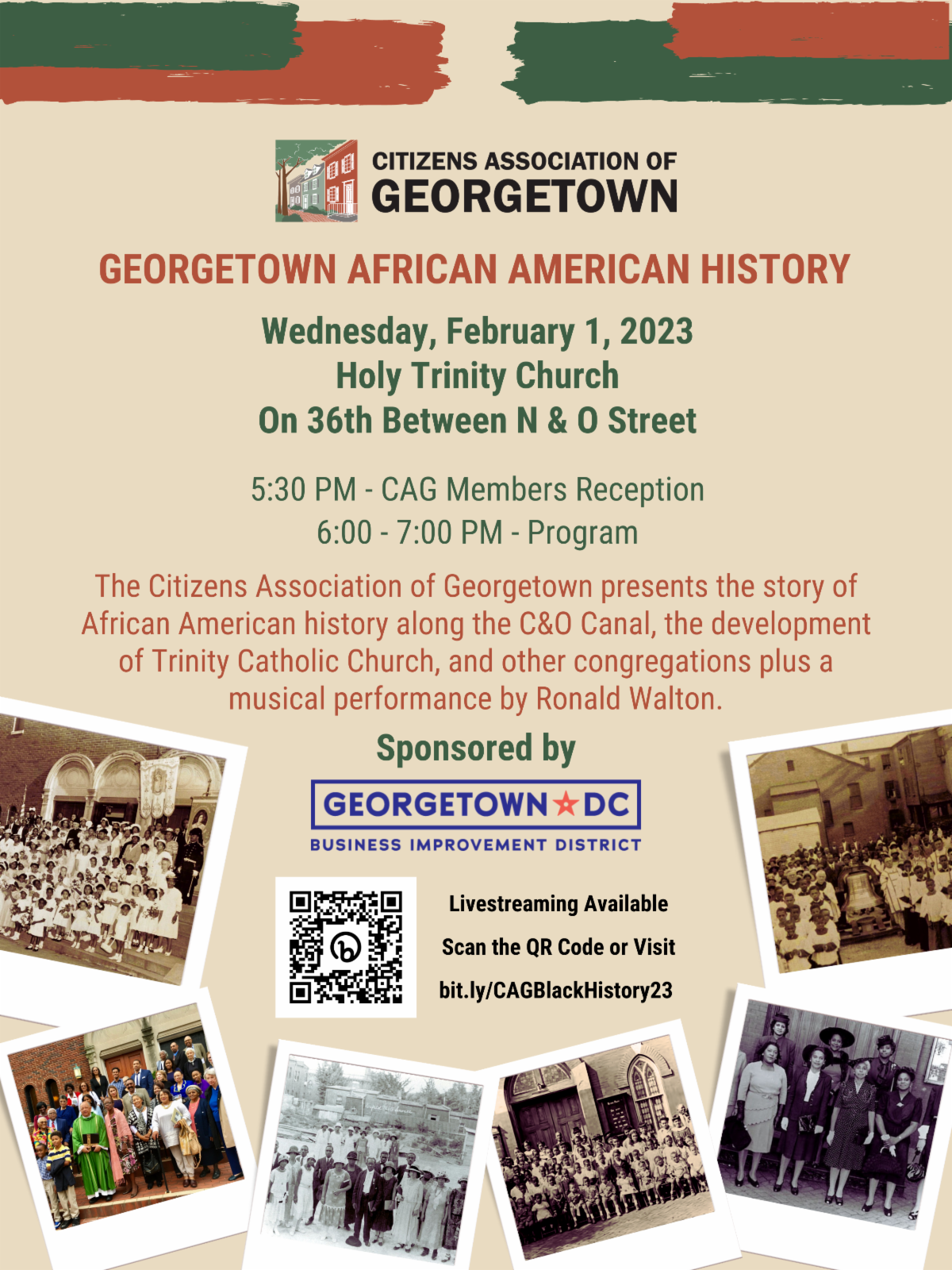 Join friends of the Citizens Association of Georgetown (CAG) and learn more about Georgetown African American History on Wednesday, February 1, 2023 at Holy Trinity Church, 36th between N & O Street in Georgetown.
5:30 PM - CAG Member Reception
6:00 PM - 7:00 PM - Program
In celebration of Black History Month, CAG  presents the story of the African American history along the C&O Canal, the development of Trinity Catholic Church, and other congregations in the area. The program includes a musical performance by Ronald Walton.
Program will also be livestreamed via bit.ly/CAGBlackHistory23.