CAG Honors Betsy Cooley at The George Town Club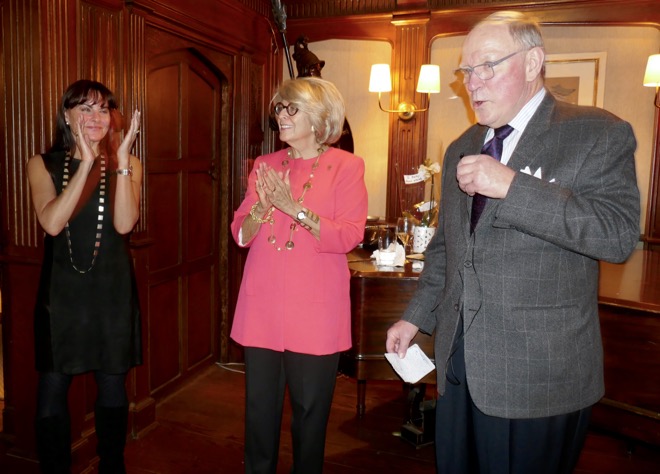 After 13 years serving, as Betsy Cooley calls it, "the best hometown," The Citizens Association of Georgetown (CAG) bid their esteemed Executive Director a most fond farewell last Friday evening at The George Town Club.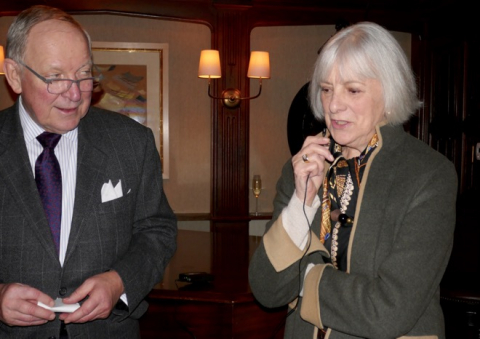 CAG President Bob vom Eigen sang her praises, citing numerous community achievements, most recent of which "turning a profit in 2016, something that hadn't happened in three years."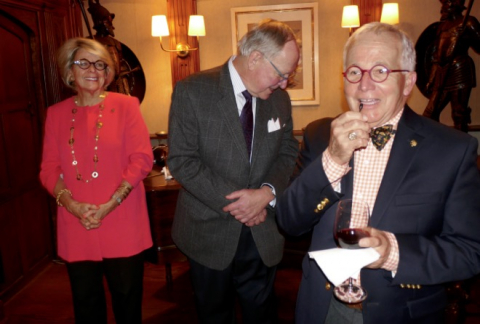 Director Pamla Moore said, "Betsy makes the trains run on time," applauding her ability to handle all the issues along with a multitude of volunteers.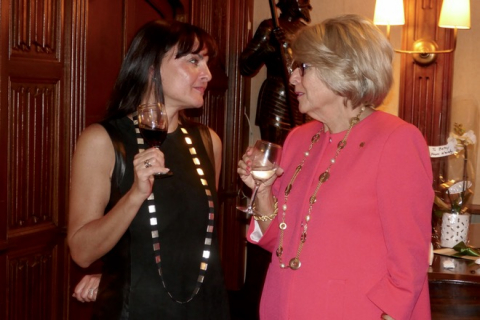 Treasurer Robert Laycock called her "the consummate diplomat" while General Counsel Richard deC. Hinds marveled at how well "Betsy performed under pressure, with the phones constantly ringing."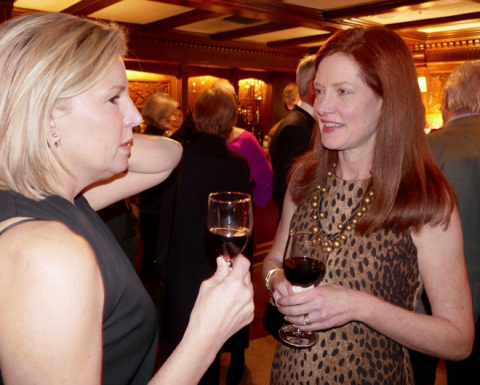 "I never would have anticipated after the last CAG Gala, what started as a heartbreak would turn into an opportunity," said incoming Executive Director Leslie Maysak. "All that we're doing is because of Betsy" she added, before graciously accepting the baton.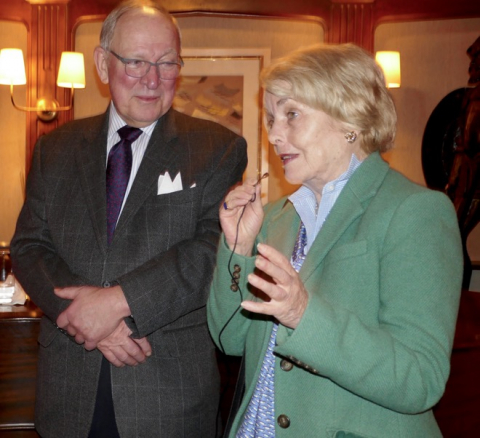 After toasting and a round of applause, Betsy addressed her many friends, "I've seen the organization grow from 800 to 1,300 members. The most important thing is the wonderful people I've worked with."