CAG Goes Underground to Investigate Black History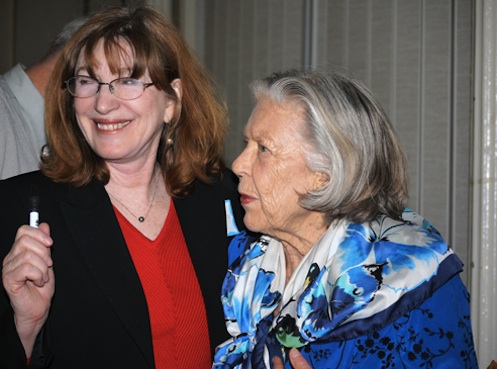 "Escape on the Pearl," Mary Kay Ricks' gripping tale of the largest mass escape of fugutive slaves in American history, was the topic of the February meeting of the Citizens Association of Georgetown at Mt. Zion Church on 29th St. Monday. In the spare but elegant main hall of the church, speaking to about 100 Georgetown residents, Ricks swept away the monochromatic
Image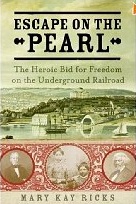 myth of courageous whites helping meek and frightened blacks as they escaped slavery on the "Underground Railway." Instead, she described some of the clandestine and extreme measures to which blacks had to go to escape legalized bondage.
The event drew a wide cross-section of Georgetowners.
"I shouldn't admit it, but I don't come to these meetings that often," said Carl Colby, filmmaker son of William E. Colby, the ex-CIA director. Colby is set to release a two-hour documentary film about his controversial father, who also lived in Georgetown. "I'm a huge fan of Mary Kay and her husband Tom Ricks." The latter, erstwhile author of Fiasco and Washington Post reporter, will appear in the documentary premiering this spring.
Image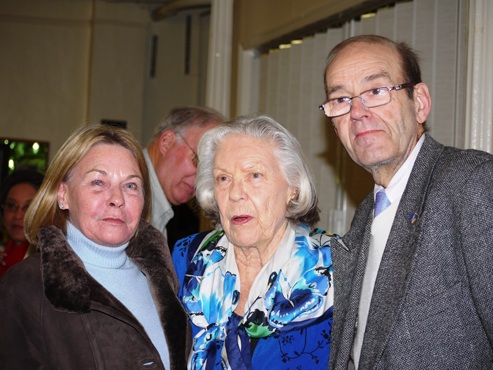 Besides the official history on the agenda, there was plenty of unofficial history of the meeting's attendees. Frida Burling, hosting the author at her home before the event, greeted Colby like a son. "We've been friends for four generations," the stately Burling announced. Burling's son, David Winslow Burling, was Best Man at Colby's wedding. (Pictured at left: Pamela Hinds, Frida Burling and Bo Jonsson)
The Big Brains were out in force. Patrick Clawson, Deputy Director for Research at the Washington Institute for Near East Policy and senior editor of Middle East Quarterly, also came to hear Ricks' remarks. "I am a regular at CAG meetings," he said. Clawson described enthusiastically a historical reenactment in Georgetown in which he had participated.
But academics weren't the only ones interested. Carter Bowman of Mt. Zion introduced Ricks
Image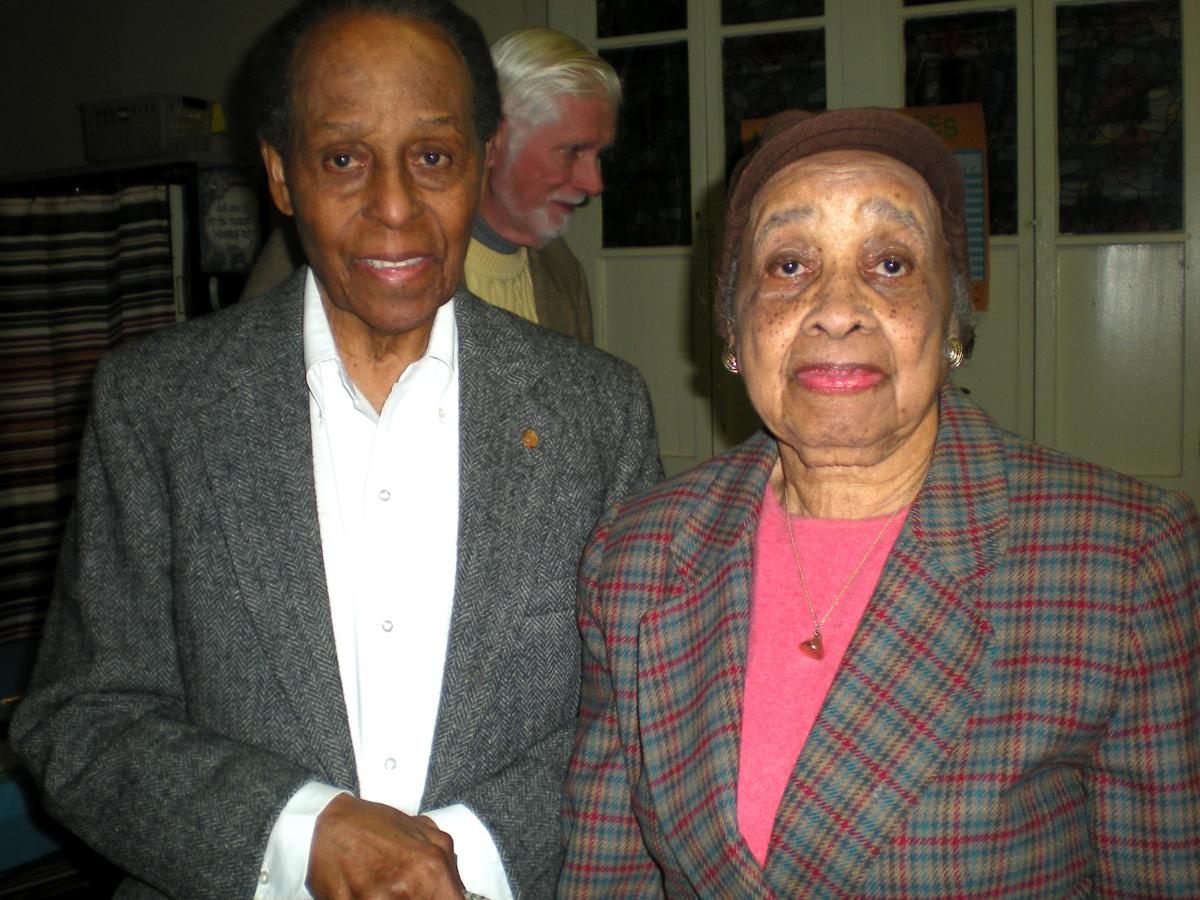 with some stirring words, and Catherine Bowman, his sister (at left, with Thomas Brock) offered a real-life perspective on the evening's topic. "I was born and raised in Georgetown," she said. "There are only nine black families still living here."
In the 1920s, Bowman said, Georgetown was segregated. "We had separate schools, separate churches." Black families were concentrated between 24th and 28th Streets, she said. Above P Street, all the residents were white. President Dwight D. Eisenhower pushed for equality among the races, and the most stringent forms of segregation eased. Then, with the advent of the Kennedys in Georgetown, the atmosphere became more tolerant, Bowman said, but the rising profile of Georgetown as a social hub drove
Image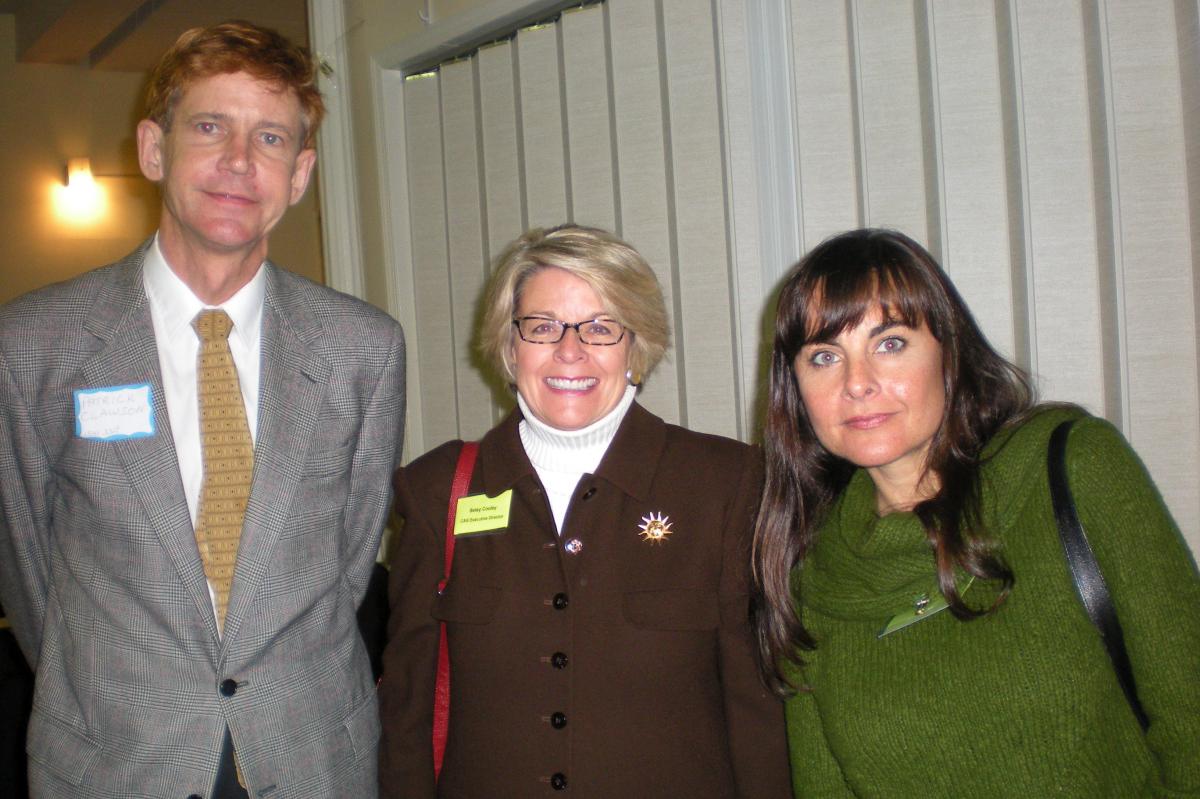 real estate prices up. "What became of the black people of summer?" Carter Bowman intoned, introducing Ricks. "They forgot their history, and they died."
CAG President Jennifer Altemus had a parallel experience in her professional role at the Library of Congress, hosting the Dalai Llama during his visit to Washington last week. "He was so calm," she said. "He was so humble and relaxed. He made everyone feel at ease." That's the same feeling Altemus, CAG executive director Betsy Cooley (pictured above between Patrick Clawson and Jennifer Altemus) and program director Robin Jones gave the attendees as they gathered for a pre-meeting reception on the church's first floor.
But don't be deceived. Altemus is busy preparing her fellow board members for the public discussion of the Georgetown University plan, which will likely stir debate. The University's aggressive growth and sometimes high-handed attitude toward residents has evolved into a cautious coexistence.
Speaking of controversy, ANC Commissioner Bill Starrels expressed displeasure that Philly Pizza, which, due to community efforts, was supposed to be shut down by D.C. regulatory authorities, was still operating. "Someone called them today, and they said they'd be open til 12:30 a.m.," he said, shaking his head.
Image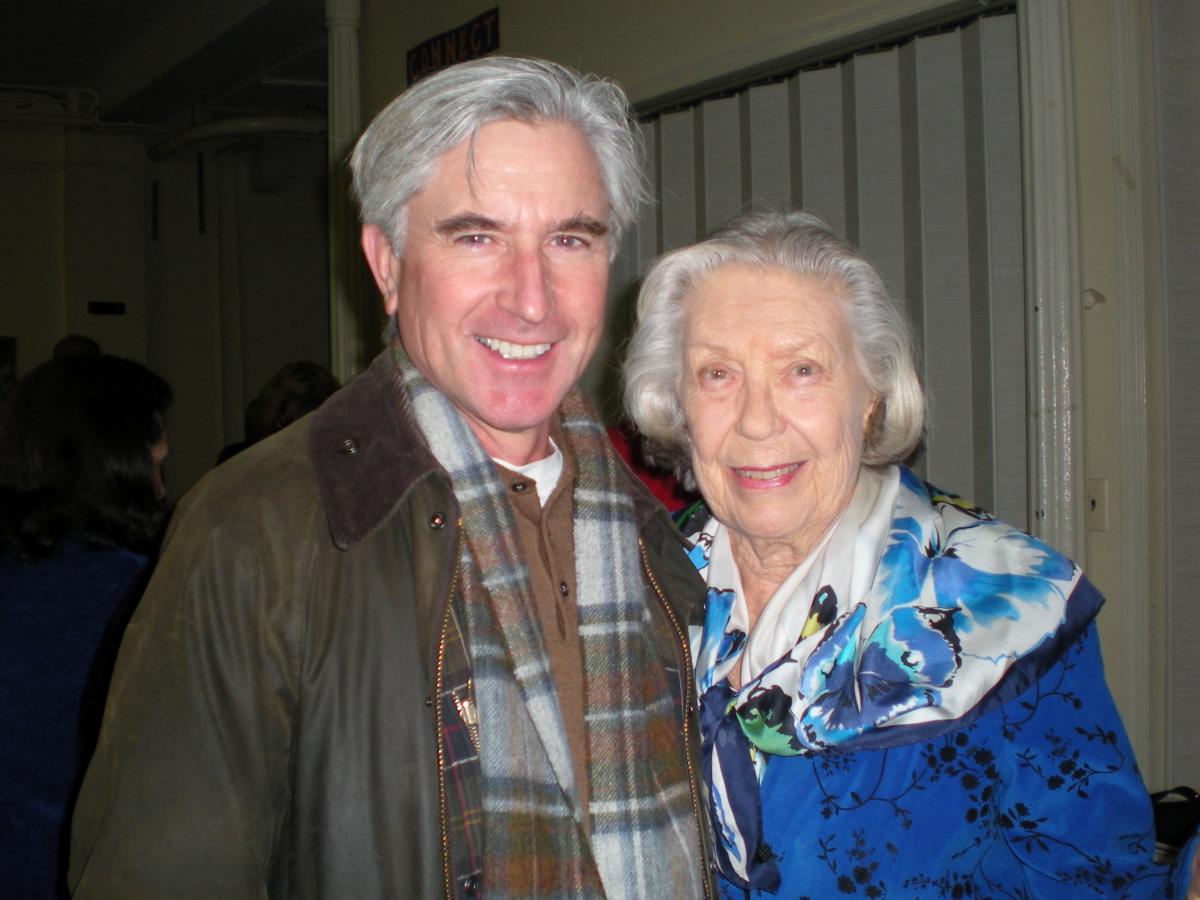 Carl Colby with longtime friend and Georgetown doyenne Frida Burling.